Reviews
The climactic final chapter to the X Universe saga arrived on the Mac this month with the release of X3: Terran Conflict for the Mac by Virtual Programming. In this expansive single-player space exploration and combat simulator, players take on exciting missions, develop trade networks, and engage in epic battles to gain supremacy of the galaxy.
X3: Terran Conflict is available now at Virtual Programming's Deliver2Mac digital download service for $US40 ($A44). The game runs on Intel-based Macs with a 2.16GHz processor or faster and Nvidia GeForce 8600, ATI Radeon X1600 or newer graphics card. You'll also need to run Mac OS X 10.5.7 and have 7GB of hard drive space.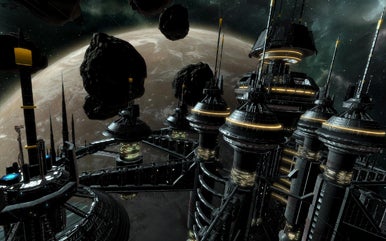 X3: Terran Conflict
This award-winning game first came to the PC in 2008 and finally launched for the Mac earlier this month. The trailer below and initial screens reveal high-end graphics and a truly epic scale. It looks like Virtual Programming has really put in the time to translate the visual fireworks of this game for the Mac platform. Ships are unique, richly detailed, and customisable with different classes and weapons to choose from (click here for a video demonstrating the gameplay).