News
Netflix wants to make your trip back home this holiday season a little merrier. The company announced on Wednesday that select TV shows and movies were available for download on Android and iOS. In other words, Netflix now enables offline viewing.
It's not for everything, though. Most of Netflix's original programming will be covered by the new feature, but some titles may not be due to licensing restrictions.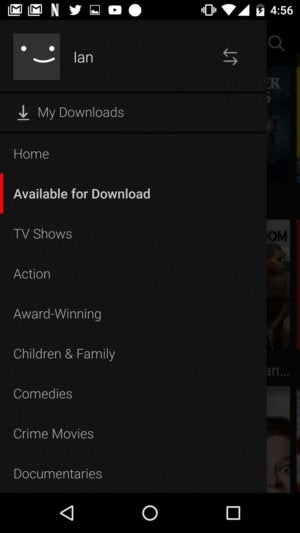 The easiest way to see what shows can be downloaded is to tap the menu in the app, and then go to the appropriately titled 'Available for download' section. Otherwise, tap on something you'd like to watch offline, and if it's available for download there will be a downward arrow icon next to each episode. For movies, the download icon will appear in the details section just below the movie description.
The story behind the story: People have been waiting for Netflix to add offline viewing for a very long time. Netflix is not the first streaming service to get the feature. In the US, Amazon added offline viewing for Prime Instant Videos in September 2015, and Walmart-owned premium movie streaming site Vudu has had offline viewing for several years. However, both of those services aren't a primarily subscriber-based service the way Netflix is. The closest competitor to Netflix would be Hulu, which doesn't yet offer offline viewing. Hulu's user experience chief Ben Smith said during a marketing event on Tuesday that the company was "working on it".