News
Every year during WWDC, Apple recognises new, especially innovative apps.
This year's 10 Apple Design Awards winners are a mix of fun and addictive games, some productivity apps, and two cool apps from student developers. They will join the more-than-700,000 apps in the App Store.
Let's start with a beautiful iPad app from the World Wildlife Fund.
WWF Together
Apple commended the World Wildlife Fund's iPad app – WWF Together – for its attention to detail and beautiful aesthetics, as well as the original music used.The app tells the stories of endangered species – pandas, tigers and polar bears – via amazing photos and illustrations.Download for iPad (Free)
Badland
Procreate

Yahoo! Weather

Letterpress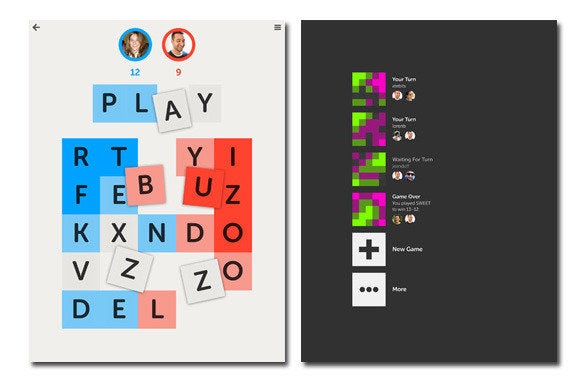 Ridiculous Fishing
Sky Gamblers: Storm Raiders
Finish
Mosaic.io
Check out the following links for more WWDC news, analysis and discussion:

iOS 7
Help: FAQ: everything you need to know about iOS 7
Blogs: 27 new iOS 7 features Apple didn't talk about
News: Apple unveils iOS 7
Blogs: iOS 7: how its latest features stack up to Android
Blogs: Siri in iOS 7: Apple still playing catch up with Google, but moving aggressively
News: Siri gets smarter in iOS 7, ditches Google for search
Blogs: What Apple's new AirDrop data sharing says about NFC
News: Apple's law enforcement critics 'appreciative' of new activation lock

OS X Mavericks
Help: FAQ: everything you need to know about OS X Mavericks
News: Apple previews OS X 'Mavericks'
News: iBooks to come to the Mac
News: Safari gets energy-efficient update in Mavericks

MacBook Air
Features: Lab tested: Haswell MacBook Air benefits from faster graphics, flash storage
News: New MacBook Airs get better battery life & graphics performance
News: Apple's Mac move could spur PCIe flash flurry in notebooks, desktops
News: Intel's new Haswell chips may be hot, but not in a good way

Mac Pro
News: The wait is nearly over: Apple unveils new Mac Pro
Features: The new Mac Pro: what you need to know
Help: Will your creative software run on the Mac Pro 2013?

Apple
Blogs: iOS 7, Mavericks and more: developers react to WWDC announcements
Blogs: Apple's events move on, and so does the company
Blogs: Meet the new Apple, same as the old Apple
News: The Apple Design Award winners
News: Apple's big-screen TV was a no-show at WWDC, but analysts say it's coming soon
News: Anki's AI cars show off App Store strength

iWork
News: Apple sees chance to compete with Office on the web
News: iWork for iCloud highlights productivity suite update

iTunes Radio
News: Apple gets into the stream of things with iTunes Radio