News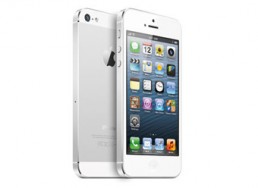 One of the new features coming with the iPhone 5 is HD Voice, unfortunately many will be unable to experience this new technology which requires that both parties have the necessary technology, that they are on the same network, and that the network supports HD Voice.
What is HD Voice?
It might be good to talk, but the reason why talking to someone on the phone is never as good as talking to them in person is that the human voice ranges from 80Hz to 14kHz while traditional telephone calls are only able to achieve audio frequencies in the range of 300Hz to 3.4kHz.
HD Voice ups the audio frequency range from 50Hz to 7kHz or higher.
The technology was developed by Nokia and VoiceAge. A few handsets have already been produced supporting the codec, including models from Nokia, Samsung, HTC and Sony.
What are the benefits of HD Voice?
There are a variety of benefits to users able to take advantage of wideband audio:
Sound quality is clearer
It's easier to recognise voices and understand accented speakers
It's easier to distinguish confusing sounds, such as close sounds like 's' and 'f'
You should be able to hear faint talkers and understand double-talk (when everyone is speaking at the same time)
Listening will be easier resulting in less "listener fatigue" and avoiding miscommunications and misunderstandings
It will be easier to understand talkers who are using a speakerphone or in the presence of background noise
It will also be easier to distinguish between individual voices on conference calls
If I get an iPhone 5 will I get HD Voice?
There are a number of reasons why you may not experience HD Voice with your new iPhone.
Apple says it has 20 carrier partners ready to deliver HD voice as soon as the iPhone 5 is available. Unfortunately not all the networks in Australia offer HD Voice, however. To date it would appear that Telstra could be the only provider offering the service.
The other factor to consider is whether the person you are hoping to enjoy a HD Voice call with has a phone capable of HD Voice, and whether they are on the same network as you.
Which Networks offer HD Voice?
Telstra launched the service in the middle of 2011 and according to ITnews the telecomm in August had "700,000 users on its network with HD Voice compatible devices, and had recorded a four-fold increase in the number of voice calls made between Telstra phones using the technology since launch."
Optus and Vodafone have made no announcements in terms of the technology.