News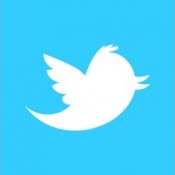 Twitter is basking in the Olympic spotlight, with athletes tweeting about the games and fans around the world offering their support on the social network.
Social networks from Facebook to Google+ are seeing numerous users posting comments – and complaints – about the 2012 Summer Olympics in London, but Twitter is believed by many observers to be seeing the most traffic. In fact, some observers say the games may become known as the Twitter Olympics.
"Twitter is a broadcast medium so it's really best for these kinds of news events," said Ezra Gottheil, an analyst at Technology Business Research. "If you were on a team at school, you would probably share commentary over Facebook. But with the Olympics, it's like the entire world is watching the same thing at the same time, and that's a Twitter thing, not a Facebook or Google+ thing."
Since Twitter is all about sharing common experiences, users have gone to the micro-blogging site in droves to cheer the victories of their Olympic athletes and mourn their losses.
On Friday the NBC Olympics Twitter Tracker counted 383,174 tweets about swimming and 335,881 tweets about gymnastics since the games began about a week ago.
And when US swimmer Missy Franklin, who has 210,644 Twitter followers, won a gold medal in the 100m backstroke earlier this week, tweets about her were hitting Twitter at a rate of 12,702 per minute.
A few other events brought in ever bigger Twitter spikes.
When the US Women's Gymnastics team won a gold medal, there was a spike of 29,000 tweets per minute, Twitter said. And when US swimmer Michael Phelps hit a record number of Olympic medals, it prompted some 37,000 tweets per minute.
A number of Olympic athletes are helping the Twitter boom by tweeting during the games. For instance, US swimmer Tyler Clary won a gold medal on Wednesday afternoon and then later live-tweeted an analysis of his performance during NBC's broadcast of a delayed video of the event.
"Right now I am completely in the zone, I have never felt so relaxed and prepared to fly!!!," he tweeted.
Clary has 18,568 Twitter followers, which is impressive but lags behind Phelps, who has 912,756 followers.
Phelps exchanged tweets with President Barack Obama, who tweeted, "Congrats to Michael Phelps for breaking the all-time Olympic medal record. You've made your country proud. – bo" Phelps replied, "Thank you Mr. President!! It's an honor representing the USA."
Olympic athletes also are using Twitter to stay connected with each other, while some pretty famous names have used the site to reach out to their favorite athletes.
It hasn't been all gold medals for Twitter.
The site crashed a day before the start of the Olympics and then came under a lot of fire for temporarily suspending a journalist's Twitter account for criticising NBC's Olympic coverage and providing his followers with the corporate email address of an NBC executive.