News
Walter Isaacson's Steve Jobs biography has been adapted into a Japanese manga series by award- winning artist Mari Yamazaki, with the first instalment appearing in the May issue of girls' comic Kiss.
The officially sanctioned manga series details the life of the former Apple CEO through the narration of Walter Isaacson and begins with Jobs nagging the biographer to write his story, according to The Verge.
"The first thing you'll notice in these opening pages is that Yamazaki has pulled off the artwork beautifully; far from the spiky-haired caricatures that may come to mind when you think of manga, Jobs has been brought to life in a semi-realistic monochrome style that is never off-putting, but stays true to the Japanese manga tradition," The Verge said.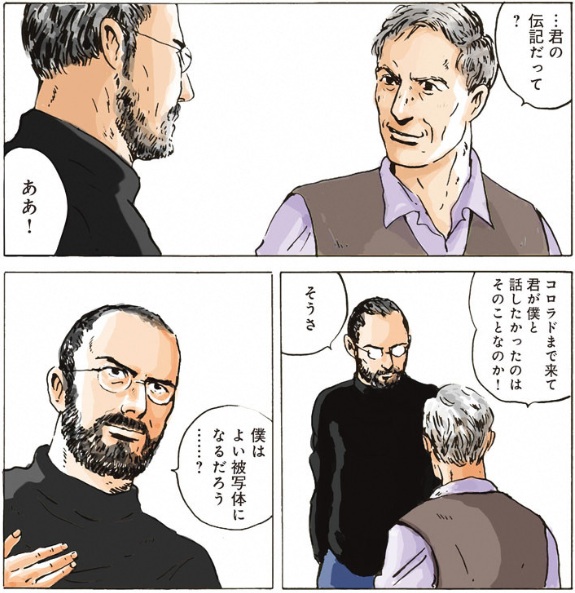 The first 15-page instalment covers Jobs' dealing with his adopted childhood; his college days involving drug use and his first meeting with Apple co-founder Steve Wozniak.
Walter Isaacson's biography is currently being adapted into a movie by Sony, with The Social Network's Aaron Sorkin in charge of writing the script.
Another film, jOBS, detailing Jobs' life and starring Two and a Half Men actor Ashton Kutcher, premiered in January to negative reviews from Apple co-founder Steve Wozniak.