News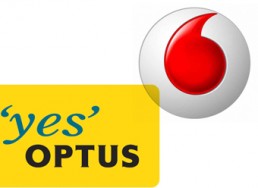 Vodafone and Optus are set to launch 4G to Australians, with Optus' 4G network to hit Sydney, Melbourne and Perth this year and the Vodafone network to go Australia-wide by 2013.
According to the Australian Financial Review Optus is set to "double its spending to $2 billion over the next two years as it launches an offensive in the 4G arms race and aims to build a network that will catapult it ahead of Telstra for the first time."
Optus' 4G or LTE connection is currently available in Newcastle, but will reach Sydney, Melbourne and Perth customers "in coming weeks," AFR reports.
Vodafone will release its own 4G network to "selected areas" from 2013, with Gizmodo announcing the telecom has completed work "in Western Australia, the Northern Territory, South Australia, Tasmania and the Australian Capital Territory".
Brisbane, Sydney and Melbourne Vodafone customers will have to wait longer for faster mobile internet connections.
A higher number of telecoms with 4G capable networks will lessen Telstra's monopoly on LTE in Australia and potentially reduce handset and plan costs for consumers.