News
Calling the MacBook an "amazing product," Apple CEO Steve Jobs unveiled the latest generation consumer notebooks at the company's headquarters overnight.
Jobs said that people wanted a MacBook with a metal enclosure, faster graphics, and LED backlit displays.
Like the MacBook Pro, the MacBook features a unibody enclosure. It also comes with an LED backlight display, multi-touch glass trackpad, Mini Display Port connector and new graphics.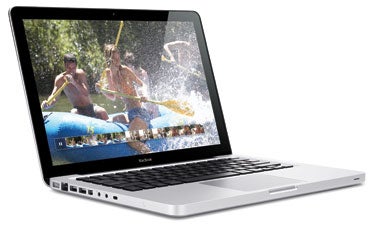 With five hours of battery life, the MacBook comes in two models. For $2,099 you get a 13.3-inch display, 2GHz Core 2 Duo with 3MB L2 cache, 2GB 1066MHz DDR 3 memory, GeForce 9400M, a 160GB hard drive, and a slot-loading SuperDrive. The second model costs $2,549 and comes with a 2.4GHz processor, 250GB hard drive, and a backlit keyboard.
Apple will continue to make the white plastic MacBook with a 2.1 GHz Intel Core 2 Duo processor, a 120GB 5400 rpm hard drive and a slot-load 8X SuperDrive and sell it for $1,649.