News
We still have months of iPhone 7 rumours to deal with until Apple CEO Tim Cook takes the stage to show off the newest and greatest smartphone, probably sometime in September. Yes, that is a long time. But there are so many rumours swirling about regarding what Apple is working on that we decided to put them all in one place and assess whether they seem legit or absurd.
What would you want to see in the iPhone 7? (Yes, longer battery life is on our wishlist, too.)
What's the latest?
The rumour:  Apple's suppliers are gearing up to switch to OLED (organic light-emitting diode) screens, but not on this year's upcoming iPhone. This isn't a brand-new rumour – analyst Ming-Chi Kuo predicted a switch to analogue for the 2017 iPhone, which he also thinks will have a glass front and back (see 'Glass on both sides?' below). But now we have new evidence: according to a recent Bloomberg report, Applied Materials, an Apple supplier, has received almost four times the amount of orders for its display-making machines. This jump is linked to Apple retooling the iPhone manufacturing process to include OLED screens in the spring of 2017.
Plausible? OLED screens are thinner, require less battery power and provide higher definition, so it's very plausible that Apple would opt to use them instead of LCD. It's actually surprising that the iPhone-maker hasn't made this switch sooner. And if you were hoping that perhaps 2016's iPhone 7 would go OLED, it seems there is not enough time in the production timeline, and the 2017 iPhone would be the soonest we'd see this switch. According to Applied Materials, it takes about nine months for its machines to be built, delivered and installed.
Conflicting photos leaks?
The rumour: Forbes reported that these leaked photos allegedly depict the iPhone 7 chassis. First posted on French tech site, NowhereElse.fr, the photos suggest that Apple's forthcoming iPhone will have double speakers on the top and the bottom, creating a quad array audio experience similar to the iPad Pro. The photos also seem to confirm, yet again, that the iPhone 7 will not have a headphone jack. Lastly, this iPhone 7 chassis has the flash repositioned underneath the camera, instead of right next to it. But hold on… according to another recent iPhone 7 photo leak picked up by 9to5Mac, the flash will remain where it is on the 6s. So now we have conflicting rumours. Both sets of photos, however, do show that Apple has redesigned the antenna lines. Instead of horizontal lines, the antenna lines on the iPhone 7 will allegedly be traced along the top and bottom edge of the device.
Plausible? These conflicting Apple rumours could mean a few things. Either both leaked photos are fake, one of them is fake, or both of them are real. According to Forbes, Apple is known for creating several different prototypes of its upcoming products to test, so these photos could both be depicting early, but different iterations of the iPhone 7. That both of them would leak, however, seems unlikely.
Glass on both sides?
The rumour: Remember the iPhone 4, encased in glass on both sides, so you'd have twice as many surfaces that could shatter every time it slipped out of your hand? Apple may bring back an all-glass design in 2017. Hopefully it's a bit more durable this time.
KGI Securities analyst Ming-Chi Kuo thinks that Apple is planning a major iPhone redesign for 2017 – not this spring. In a note to investors, he predicted an iPhone with a 5.8in OLED screen that's encased in glass on both sides, yet smaller than the current iPhone 6s Plus, meaning Apple would be looking to eliminate as much bezel and 'chin' as possible. DisplayMate president Ray Soneira echoes Kuo's OLED predictions in a recent report, citing the 'rapid improvements' in OLED performance over the last six years.
"Apple simply has no choice in switching," Soneira says, because OLEDs are thinner, lighter, more responsive and can be curved or bent in ways that LCD displays just can't.
Kuo also predicted the all-glass 2017 iPhone would have wireless charging, and some kind of biometrics, like face recognition or iris scanning. The Home button takes up a lot of space on the current iPhones, and replacing it with other biometrics for login and Apple Pay (along with deep-touch gestures for exiting apps) could let Apple expand the screen.
Plausible? In Apple's usual 'tick-tock' cycle, the 2016 iPhone would get a redesign, since the current iPhone 6s and 6s Plus are upgrades to the iPhone 6 and 6 Plus designs that launched in 2014. But if Apple really is switching to OLED, that's a major shift that may need more time to perfect. It'll be interesting to see what innovations Apple can add in 2016 to make the iPhone seem exciting even if the overall design stays the same – a better camera and a Smart Connector are a start.
Smart connector?
The rumour: New images and renderings have surfaced allegedly depicting the iPhone 7 and 7 Plus models. Quoting the Japanese site Mac Otakara, MacRumors reported that these images could be the 'real thing'. The leaked image of the iPhone 7 Plus shows a Smart Connector, hinting at the possibility of a Smart Keyboard. While the Mac Otakara report seems to confirm previous rumours that the iPhone 7 and 7 Plus will have a similar design to the current generation 6s and 6s Plus, the website also contests previous reports. Most notably, Mac Otakara refutes the rumour that these new iPhones will have a second speaker to create stereo sound.
Plausible? Apple has been releasing a lot of accessories in the last few months, especially for the iPad Pros. It's possible the company wants to continue this trend and will add Smart accessories to the 7 Plus. However, a Smart Keyboard suggests that the larger iPhone could have some Pro-style features, and we're not sure if Apple would want to have it compete with the just-released 9.7in iPad Pro.
No headphone jack, really?
The rumour: Here it is: a leaked iPhone 7 case… allegedly! 9to5Mac reported the leaked images as first posted on the @OnLeaks Twitter account. The leaks seem to corroborate a few other rumours about the iPhone 7. For example, the case has no slot for a 3.5mm audio jack, signalling that Apple may be pushing for only Bluetooth and Lightning-connected headphones. The case also has two equally sized speaker grills on each side of the Lightning port slot, confirming that the iPhone 7 will be the first to sport two speakers for stereo sound. Other than that, the purported case points to an iPhone 7 hardware design that's nearly identical to the iPhone 6s.
Plausible? The larger design of the iPhone 6 and 6s lines have proven very successful for Apple, so we can see why the company would want to play it safe design-wise with the iPhone 7. But this similar design may not offer enough reasons to upgrade as we've seen with previous numbered upgrades. We're hoping that Apple has more hardware tricks up its sleeve for the iPhone 7.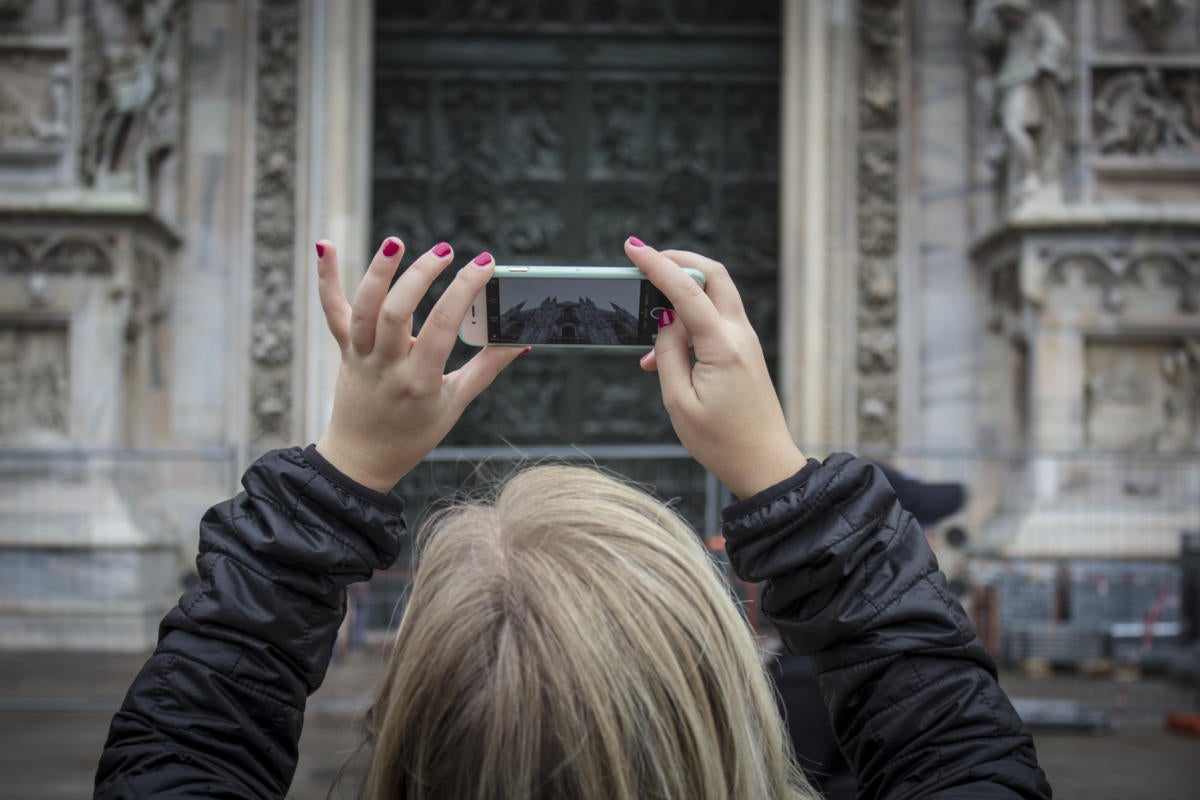 How does the dual-lens camera work?
The rumour: We previously reported on the rumour that Apple is looking to bring a dual-lens camera to forthcoming iOS devices. Based on LinX camera technology that Apple acquired last year, the dual-lens incorporates a wide-angle lens and a telephoto lens. According to MacRumors, a recent Apple patent shows for a a split-screen viewfinder where users can see the full image in the wide-angle lens and zoom in with the telephoto lens. The camera will be able to take two separate pics, or use one of the lenses to shoot video and the other to take stills. More impressively, the camera could also implement LinX's technology to stitch it all together into one really crisp image.
Plausible? The race for bringing DSLR-quality cameras into smartphones is on. Samsung's recently-unveiled Galaxy S7 garnered rave reviews for its use of Duo Pixel Technology to take photos. Apple may be feeling the heat to create an equally stunning photo experience to the iPhone 7. If the dual-lens technology as outlined in this patent comes to fruition, it would help the iPhone regain its reputation as the best camera phone on the market.
How thin will the iPhone 7 be?
The rumour: Macotakara reported this week that the iPhone 7 will be 6.1mm thick. That's one whole millimetre thinner than the current iPhone 6s, which measures 7.1mm. This new thinner model will be accompanied by a flush rear camera (so not protruding) for a design that's sleeker overall.
Plausible? If this rumour is true, Apple seems to be under the impression that thinner is better. Apple has already made a device that measures just 6.1mm: the iPod touch. So it makes sense that the company would want to try to make the newest iPhone be just as thin. Hopefully, the iPhone 7 won't be affected by any 'Bendgate' issues because of this thinner design.
Will the thinner Lightning port mean I have to get new cables?
The rumour: In addition to getting rid of the 3.5mm headphone jack to achieve this new thinness, the iPhone 7 is rumoured to integrate a thinner Lightning port. This will not affect the actual Lighting cables, however, so you won't have to get all new connectors for the iPhone 7. What Apple is doing is simply making the cutout around the port smaller, so it should only affect case-makers, according to 9to5Mac.
Plausible? If Apple is already going so far as to removing the headphone jack, which has already sparked plenty of controversy, then a slight redesign of the Lightning port doesn't seem like a big deal. Especially if our current Lightning connectors will still be able to hook up to it.
A second speaker for stereo sound?
The rumour: Macotakara (via 9to5Mac) also reported that the iPhone 7 will have a second speaker, providing stereo sound. This would make it the first iPhone to do so, as all previous models only have a single mono speaker.
Plausible? As iPhone screens have become larger, they've become more like entertainment devices, used to stream movies and play games. It makes sense that Apple would want to boost the sound quality of the iPhone 7 in order to catch up to the display specs that have only improved with each upgrade.
Any differences between the 7 and 7 Plus?
>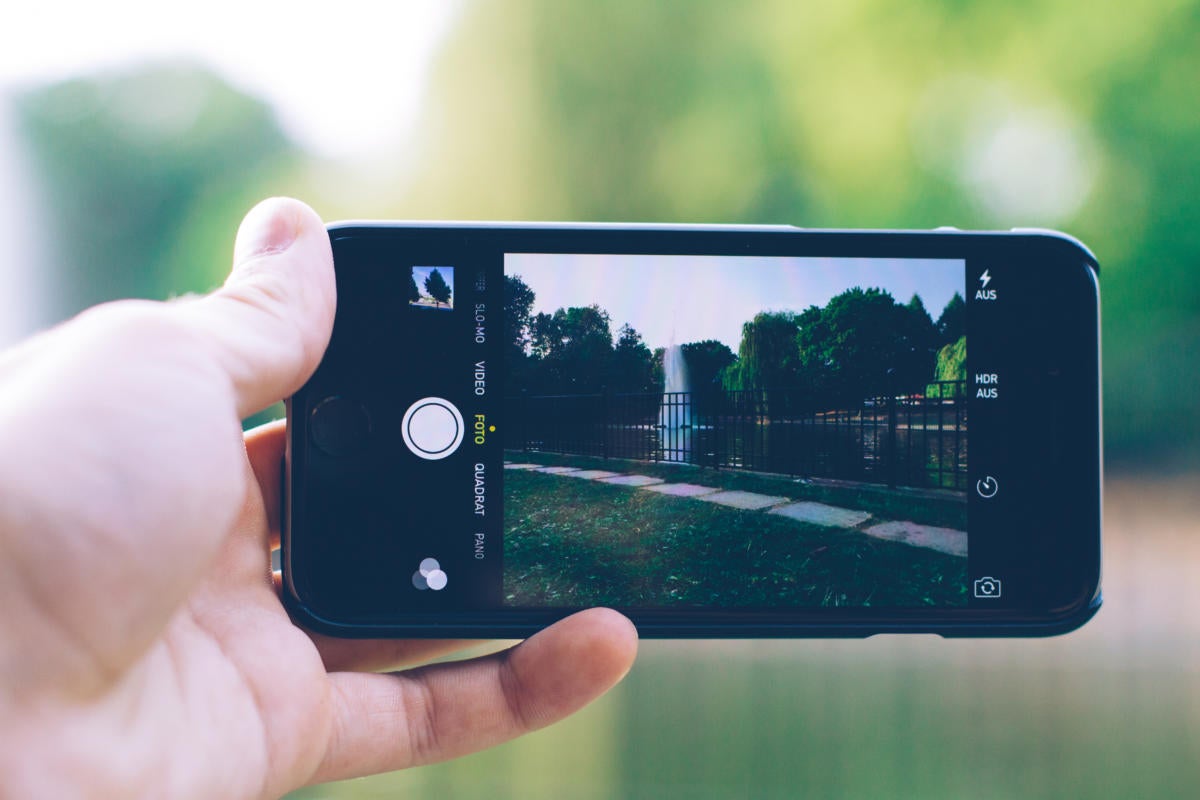 The rumour: The iPhone 7 Plus will have a better camera, to the chagrin of small-handed amateur photographers around the world. According to MacRumors, the 7 Plus may have a dual-lens camera with optical zoom, which means this phone will take better photos than many traditional cameras. Instead of pinching to zoom in digitally, which usually results in a terrible grainy photo, the 7 Plus camera will have an optical zoom. That's where the second camera lens comes in: it's essentially a zoom lens.
Plausible? Yes. The iPhone 6s and 6s Plus have most of the same features, but the larger phone has a small but key difference: optical image stabilisation. That feature uses the Plus's gyroscope and camera array to steady your photos, even if your hand shakes. The 6 and 6s rely on camera software to achieve the same effect, though the resulting images aren't quite as clear. If the 7 Plus has a dual-lens camera with optical zoom, it would be a huge differentiator – the Plus could become the phone to beat for serious photographers.
Is that unsightly camera lens bulge going away?
The rumour: Apple redesigned the 6 and 6s models to be thinner and lighter than ever before, but there's one big problem: the rear-facing camera lens juts out of the body, so the phones won't sit flat on a surface. For a company that's all about the details, this seemed like a strange design decision. The iPhone 7 is reportedly getting a camera that sits flush against the phone, according to MacRumors, so your eyes won't be offended any longer.
Plausible? We sure hope so. That camera protrusion had to happen for a reason, but even Apple design chief Jony Ive is not a fan.
Will the iPhone 7 get a redesign?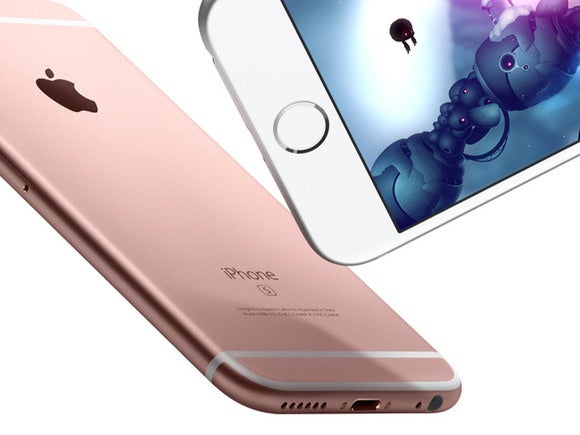 The rumour: Aside from a slimmer case and flat camera lens, the iPhone 7 will reportedly look similar to the 6-series, with rounded edges and an aluminum body. But Apple is expected to make a small change to the back: begone, antenna bands.
Plausible? Apple is all about sleek design, and the antenna bands that slice across the backs of the iPhone 6, 6s, 6 Plus and 6s Plus don't exactly look the best – though they are necessary. The company is reportedly keeping the top and bottom edge bands, according to MacRumors.
Is Apple really ditching the headphone jack?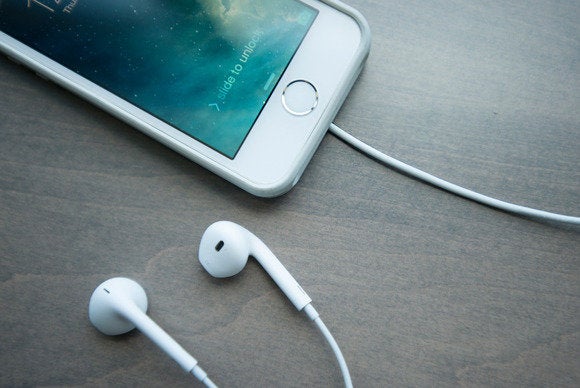 The rumour: The iPhone 7 may ditch one of the few constants in consumer tech: the 3.5mm headphone jack. Why oh why would Apple do such a thing? To make the phone thin. Super thin. The phone will reportedly rely on its Lightning port to connect to wired headphones (and everything else).
Some people love the idea. Others hate it. There's even a petition to convince Apple that people still love the headphone jack. That petition has close to 300,000 signatures.
Plausible? Time to invest in a high-quality pair of Bluetooth headphones, because all signs point to yes on this one. Reliable Apple intel sites 9to5Mac and MacRumors have published leaks that indicate Cupertino is ready to do the unthinkable, as has Fast Company. Apple is even developing wireless EarPods (under the Beats brand, of course) to debut alongside the iPhone 7, though not with the new phone as it normally does. Those EarPods are rumoured to be completely wireless – as in, no wire connecting the two pods to each other. These premium earphones will reportedly support Siri and let you answer phone calls. They'll ship with a carrying case that doubles as a charger, which is good, because these powerful pods probably won't last that long on a single charge.
Will the iPhone 7 be waterproof?
The rumour: Making the iPhone thinner than ever and adding a DLSR-quality camera aren't game-changing enough for Apple, apparently, so the company is reportedly working on ways to waterproof the iPhone 7. Ambitious? Yes. Possible? Definitely. Without a headphone jack to trap water, Apple could coat the iPhone with a waterproof coating and make those third-party rugged, waterproof cases obsolete.
Plausible? Actually, yes. Apple took several steps to waterproof the iPhone 6s without actually calling it waterproof, as detailed here, and word on the street from people who have accidentally submerged a 6s indicates that those techniques worked. All Apple needs is some waterproof buttons (which it's reportedly working on) and it's set.