News
Now that it's nearly September, the iPhone 7 rumours are getting even louder, since its expected unveiling (rumoured to be 7 September) is right around the corner. To help keep track of all the scuttlebutt, we're collecting every rumour we've heard so far – and every new one that crops up between now and the day Tim pulls the new iPhone out of his pocket. Then we'll assess whether each rumour seems legit or absurd, and we'd love to hear your thoughts too. Sound off in the comments.
What's the latest?
The rumour: With just over a month to go before the iPhone 7 is set to ship, production is ramping up for Apple's upcoming smartphone. And new leaked documents from the production supply chain seem to confirm what we've speculated all along. In terms of hardware, the iPhone 7 will be near identical to the iPhone 6s, except it will have a redesigned antenna lines, better alignment of the dual-camera, no headphone jack and a second speaker. The internal documentation was first published by NowhereElse and reported by BGR.
Plausible? The fact that we've heard about all these minor changes before, and that they keep surfacing like whack-a-mole seems to suggest that the iPhone 7 is not going to be anywhere close to a mystery when Apple unveils it next month. All the changes that were outlined in the internal docs were also corroborated by Bloomberg's Mark Gurman last week, adding credibility to the leaks. The only thing left to decipher is whether the iPhone 7 Plus will sport any major difference, or if we're going to get a third iPhone 7 Pro.
Mark your calendar for 7 September?
The rumour: The iPhone 7 will be announced at a 7 September event, Bloomberg reports. Fitting, no? Apple usually schedules its events on Tuesdays, but given that the US Labor Day this year falls on Monday 5 September, a Wednesday announcement would make sense.
Plausible? Absolutely. Bloomberg's Mark Gurman (formerly of 9to5Mac) is normally spot on about event dates. We've also heard that Apple plans to start selling the new iPhone on 16 September, so a 7 September event gives the company a healthy window between announcement and launch.
Wireless EarPods on the way?
The rumour: Apple is allegedly developing wireless EarPods with a custom 'low-power' Bluetooth chip so that they have longer-lasting battery life. According to Forbes, Apple has been working on a special chip for years, and it's likely that these EarPods will launch in conjunction with the iPhone 7 in September.
Plausible? We'd heard rumblings of wireless earbuds before, and it makes sense given that the iPhone 7 is rumoured to do away with a headphone jack. Wireless EarPods would be an obvious next-generation product for Apple, and it's smart that the company is focused on extending their battery life. When we tested a few wireless earbuds, the battery life ranged from one hour to four hours. Or longer, if you count their charging case as an portable battery. Although we wouldn't be surprised if Apple sold these wireless EarPods as an added accessory, instead of being packaged alongside the iPhone 7.
Flat Home button thanks to Force Touch?
The rumour: It seems we now have more evidence that the iPhone 7 will come with a flat Home button that doesn't click when you press it. However, you will still get the sensation of a physical click thanks to Apple incorporating Force Touch sensors with haptic feedback. It'd combine the Force Touch trackpad experience with 3D Touch functionalities. This rumour originally emerged with leaked photos from mobipicker (via 9to5Mac) and was backed up by Cowen and Company analysts. Now it's noted Apple leak machine, Mac Otakara (via BGR), that's echoed these rumours.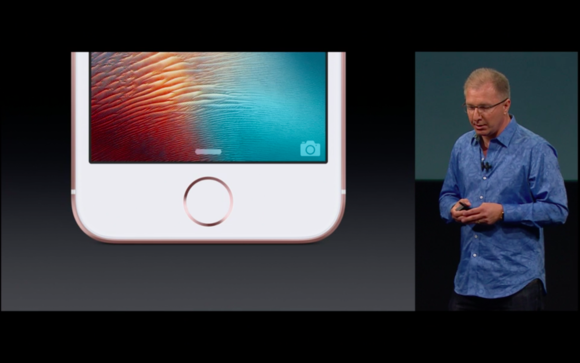 Plausible? The iPhone is due for some hardware tweaks – even if they're subtle – so a flat, non-physical Home button could be the standout upgrade on this next generation. Besides, the fewer physical buttons, the more durable the iPhone becomes. Now that more people are purchasing their devices through instalment plans and the iPhone Upgrade program, it makes sense that Apple would want to to make iPhones that are longer-lasting, so they can be refurbished and resold in the future.
Mark your calendars: 16 September
The rumour: The iPhone 7 (and variations on that model) are reportedly hitting store shelves on 16 September, according to noted leaker Evan Blass. That's a little earlier than iPhones typically debut in September – last year, the iPhone 6s went on sale on 25 September. This would also push the iPhone event to earlier in September, or perhaps late August, if the standard two-week window between announcement and retail launch holds this year.
Plausible? It's possible that Apple will announce the new iPhones in the first week of September, with pre-orders opening that week, too. Blass has a strong track record with device announcements, though typically of the Android variety. As 9to5Mac notes, Blass last year reported that the 6s, 6s Plus and SE would launch at the same time. The SE wasn't released until this year. It would be more likely for Apple to open preorders on 16 September, but we'll know soon enough.
Three new iPhones?
The rumor: The iPhone Pro rumors just won't die, with a new image from French website Nowhereelse.fr showing what appears to be an iPhone 7 Pro edition with dual-lens camera system and a Smart Connector. An iPhone 7 Plus and iPhone 7 are seen next to the Pro, both with larger camera holes (as we've seen previously) but lacking the dual-lens set-up and Smart Connector. This seems to indicate that Apple will release three iPhones this fall, and that the 7 Plus won't have two lenses as has been rumored.
Plausible? We're betting no on this one. Leaker Evan Blass on Twitter claimed there are only two iPhone models, codenamed Sonora and Dos Palos (those are towns in California, keeping in theme with Apple's West Coast state of mind). Plus, there would be no reason for iPhone 6 Plus or 6s Plus owners to upgrade if the 7 Plus didn't see huge camera improvements (like the rumored dual-lens addition). And we can't still can't imagine the need for a Smart Connector on the iPhone, though surely Apple prototyped one just to see what it would be like.
Longer battery life at last?
The rumour: Apple is allegedly planning to improve the battery life in the iPhone 7 by adding a 1960mAh battery. The iPhone 6s currently boasts a 1715mAh battery. According to 9to5Mac, this upgraded battery will equal about one extra hour of battery life on the iPhone 7. It remains a mystery whether Apple will also improve the battery on the iPhone 7 Plus. The iPhone 6s Plus currently has a 2750mAh battery.
Plausible? This should be a no-brainer for Apple. Especially considering that longer lasting battery life is one of the most requested features from iPhone owners. In fact, this would reverse the awful trend that Apple instituted with the 6s and 6s line, which actually rolled out with a smaller battery than its predecessors.
Subtle redesign, same four colour schemes?
The rumour: Don't hold your breath for a Blue or Space Black iPhone 7. New images have surfaced on MacityNet showing the iPhone 7 with the antenna lines that trace the edges on the top and bottom, a redesigned camera bump and the same four colour schemes: Space Grey, Gold, Silver and Rose Gold. The photos, which were also posted on 9to5Mac, also depict a camera hole that's 25 percent larger in diameter.
Plausible? Considering the forthcoming iPhone is rumoured to be near identical to the current generation, it would have been smart for Apple to add a fifth colour to shake things up. Even though a Blue iPhone may seem a little weird, I think a Space Black option would be a hot-seller.
As far as the bigger, redesigned camera, Apple always aims to improve the camera quality with each iPhone upgrade, so this makes perfect sense.
Smart Connector and no mute button for the Plus?
The rumour: A photo reportedly showing the 5.5in iPhone 7 Plus is making the rounds on Chinese social network Weibo, and the most notable feature is the Smart Connector on the back of the device. 9to5Mac, which spotted the photo, noted that the 7 Plus also lacks a mute button, which is usually found above the volume controls.
Plausible? I hate the idea of no mute button, which I toggle on and off throughout the day depending on whether the situation calls for my phone to vibrate or ring. This could potentially be a software feature rather than a hardware one, but relearning that behaviour will definitely be a pain. It wouldn't be a huge surprise if Apple ditched the mute button, though. iPads no longer have them.
The Smart Connector is a rumour we've heard in the past, but it's difficult to imagine which accessories would make sense to connect in the same way that they do on the iPad Pro. A keyboard would be silly. According to 9to5Mac, Apple was rumoured to be testing the Smart Connector in some iPhone prototypes but may veer away from that feature in the final product.
iPhone 7 camera upgrade?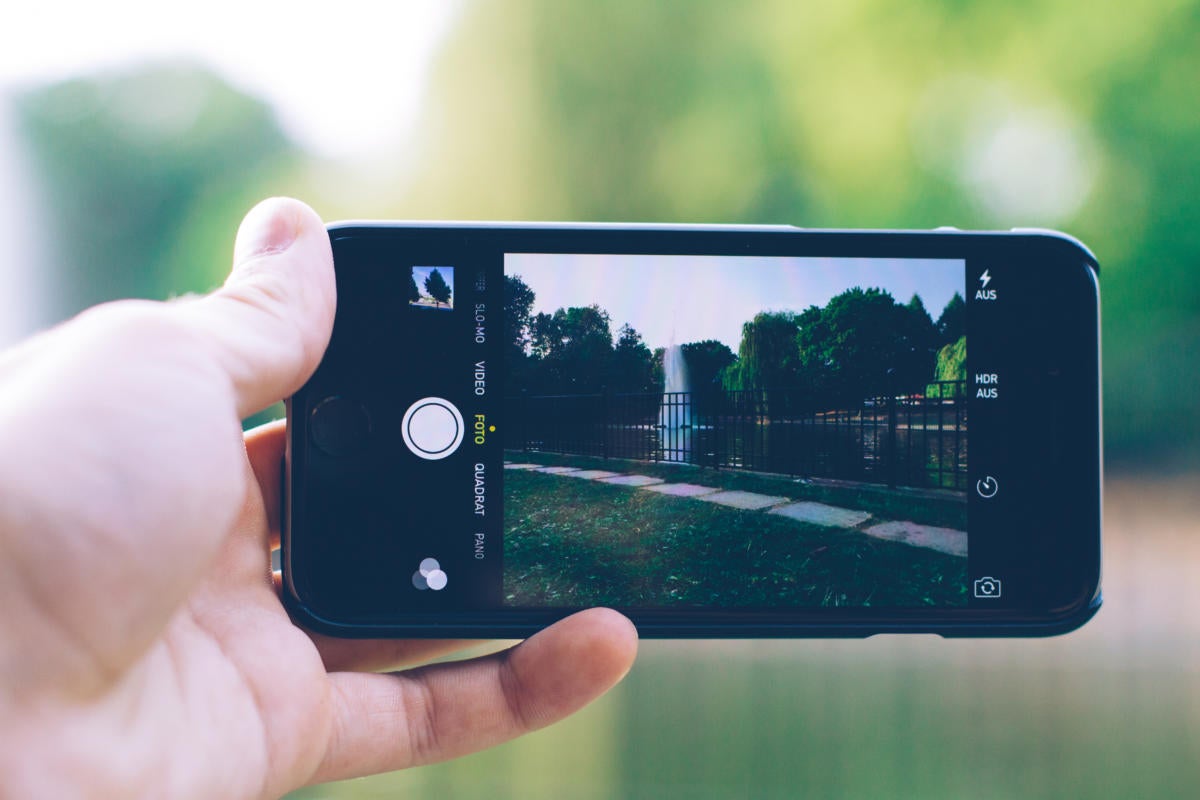 The rumour: A new photo of the 4.7in iPhone 7 – or what appears to be the iPhone 7, anyway – appeared on French website Nowhereelse.fr, and it has a few noticeable differences from the 6s. The biggest: the smaller iPhone 7 has a much larger camera cut-out than its predecessor, which indicates Apple is overhauling the camera system in some way. It's unclear exactly what changes are coming. The 5.5in iPhone 7 Plus isn't pictured, but that phone is expected to have a dual-camera system that sits flush against the body, while it appears the smaller phone's lens still sticks out. According to MacRumors, the 7 Plus's dual-lens camera may come with optical zoom, which means this phone will take better photos than many traditional cameras. Instead of pinching to zoom in digitally, which usually results in a terrible grainy photo, the 7 Plus camera will have an optical zoom. That's where the second camera lens comes in: it's essentially a zoom lens.
The leaked image reaffirms rumours we'd heard previously about the more subtle antenna lines that are only visible on the top and bottom of the aluminium case. The photo doesn't show the bottom of the phone, so the headphone jack's fate is still up in the air.
Plausible? There are no big surprises hidden in the photo, which appears to be legit. A redesigned camera has been rumoured for quite some time, though most of the details around the improvements have been based on the iPhone 7 Plus. If the smaller model gets a camera quality boost, it may be a more compelling upgrade.
The iPhone 6s and 6s Plus have most of the same features, but the larger phone has a small but key difference: optical image stabilisation. That feature uses the Plus's gyroscope and camera array to steady your photos even if your hand shakes. The 6 and 6s rely on camera software to achieve the same effect, though the resulting images aren't quite as clear. If the 7 Plus has a dual-lens camera with optical zoom, it would be a huge differentiator – the Plus could become the phone to beat for serious photographers.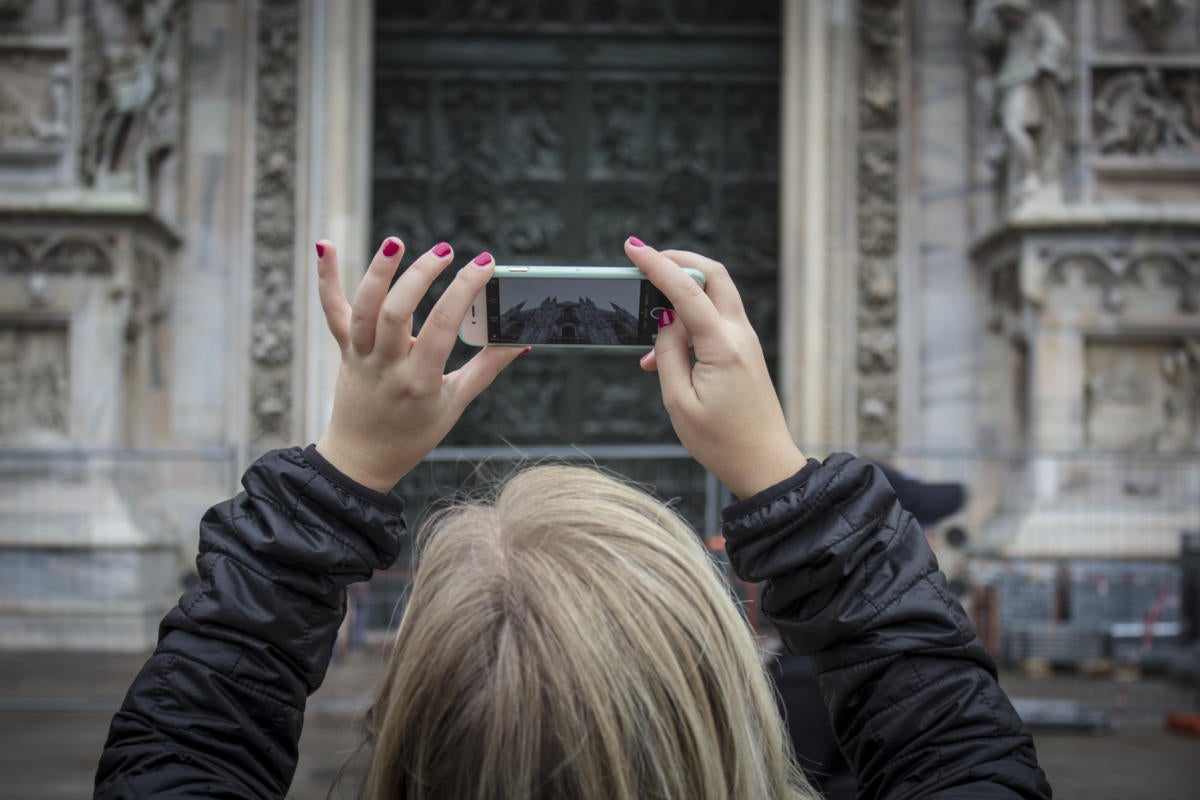 How does the dual-lens camera work?
The rumour: We previously reported on the rumour that Apple is looking to bring a dual-lens camera to forthcoming iOS devices. Based on LinX camera technology that Apple acquired last year, the dual-lens incorporates a wide-angle lens and a telephoto lens. According to MacRumors, a recent Apple patent shows a split-screen viewfinder where users can see the full image in the wide-angle lens and zoom in with the telephoto lens. The camera will be able to take two separate pics, or use one of the lenses to shoot video and the other to take stills. More impressively, the camera could also implement LinX's technology to stitch it all together into one really crisp image.
Plausible? The race for bringing DSLR-quality cameras into smartphones is on. Samsung's recently unveiled Galaxy S7 garnered rave reviews for its use of Duo Pixel Technology to take photos. Apple may be feeling the heat to create an equally stunning photo experience for the iPhone 7. If the dual-lens technology as outlined in this patent comes to fruition, it would help the iPhone regain its reputation as the best camera phone on the market.
Say goodbye to 16GB
The rumour: Apple is ditching the 16GB base model iPhone at long last, according to several different sources. The latest to confirm the 32GB base is Joanna Stern at the Wall Street Journal. Stern's report follows a leak from an IHS Technology analyst, who posted on Chinese social media that the base model iPhone 7 will start at 32GB of storage space and 2GB of RAM, based on supply chain research. Alleged pricing specs for the upcoming iPhone also leaked on Weibo, seeming to confirm the 16GB phone's disappearance. If believed, the specs show that Apple is looking to release a 256GB model of the iPhone 7 that will be the same price as the 128GB model of the current generation iPhone 6s. Apple would move to 32GB, 64GB and 256GB storage options for the iPhone 7 and 32GB, 128GB and 256GB for iPhone 7 Plus. And that's not all: the rumour on Weibo has it that Apple is gearing up to release an iPhone 7 Pro line. This Pro model would be the only one to offer the dual-camera system that's been rumoured before, and a Smart Connector for accessories similar to the iPad Pro.
Plausible? We sure hope so. Long-time Apple watchers have criticised the company for years over refusing to drop the 16GB model and forcing buyers to choose between the paltry base model and a 64GB option, with no 32GB in between. This is a tale as old as iPhones. In fact, when iOS 8 was released two years ago, many 16GB iPhone owners had to choose between offloading some of their apps, photos and other files to upgrade to the space-hogging new version or hold off. Apple made iOS 9 a smaller, smarter upgrade, with temporary app deletion making the process easier. But apps easily eat up storage space, and Apple has improved its camera with Live Photos and 4K video recording, both of which create large files. Sure, you can accept reality and choose the 64GB model, but it's a lot more expensive. A 32GB base would hit the sweet spot and show Apple can change with the times.
The Pro line would be an interesting addition, and would certainly make up for the fact that the iPhone 7 is rumoured to be almost identical to the 6s. Apple is also making some strides in enterprise software, so an iPhone Pro would be a logical next-step.
Smart connector?
The rumour: New images and renderings have surfaced allegedly depicting the iPhone 7 and 7 Plus models. Quoting the Japanese site Mac Otakara, MacRumors reported that these images could be the 'real thing'. The leaked image of the iPhone 7 Plus shows a Smart Connector, hinting at the possibility of a Smart Keyboard. While the Mac Otakara report seems to confirm previous rumours that the iPhone 7 and 7 Plus will have a similar design to the current generation 6s and 6s Plus, the website also contests previous reports. Most notably, Mac Otakara now refutes the rumour that these new iPhones will have a second speaker to create stereo sound.
Plausible? Apple has been releasing a lot of accessories in the last few months, especially for the iPad Pros. It's possible the company wants to continue this trend and add Smart accessories to the 7 Plus. However, a Smart Keyboard suggests that the larger iPhone could have some Pro-style features, and we're not sure if Apple would want to have it compete with the just-released 9.7in iPad Pro.
No headphone jack, really?
The rumour: Here it is: a leaked iPhone 7 case… allegedly! 9to5Mac reported the leaked images as first posted on the @OnLeaks Twitter account. The leaks seem to corroborate a few other rumours about the iPhone 7. For example, the case has no slot for a 3.5mm audio jack, signalling that Apple may be pushing for only Bluetooth and Lightning-connected headphones. The case also has two equally sized speaker grilles on each side of the Lightning port slot, confirming that the iPhone 7 will be the first to sport two speakers for stereo sound. Other than that, the purported case points to an iPhone 7 hardware design that's nearly identical to the iPhone 6s.
The 'no headphone jack' rumour has been around for a while, previously reported by Fast Company and others. Apple is said to be developing wireless EarPods to be sold separately, alongside the iPhone 7. The premium EarPods will reportedly support Siri and wireless phone calls and ship with a carrying case that doubles as a charger.
Via Engadget comes some component photos from Rock Fix, a smartphone repair shop in China. They allegedly show a dual-SIM tray, another shows a dual-lens camera for the larger Plus model, and curiously, there's even an Lightning assembly that still has the headphone jack attached, so don't rule it out just yet. People who need a lot of storage will be pleased to hear another photo shows SanDisk memory ships up to 256GB, which would be the most storage Apple's ever offered in an iPhone.
Plausible? The larger design of the iPhone 6 and 6s lines have proven very successful for Apple, so we can see why the company would want to play it safe design-wise with the iPhone 7. But this similar design may not offer enough reasons to upgrade as we've seen with previous numbered upgrades – and if the major innovation requires a lot of people to ditch their 3.5mm headphones or use an adapter, get ready to hear some major griping.
This is the most controversial iPhone rumour in years, even more than the change of sizes with the iPhone 6. Some people love the idea. Others hate it. There's even a petition to convince Apple that people still love the headphone jack. That petition has just over 300,000 signatures.
How thin will the iPhone 7 be?
The rumour: Mac Otakara reported this week that the iPhone 7 will be 6.1mm thick. That's one whole millimetre thinner than the current iPhone 6s, which measures 7.1mm. This new thinner model will be accompanied by a flush rear camera (so not protruding) for a design that's sleeker overall.
Plausible? If this rumour is true, Apple seems to be under the impression that thinner is better. Apple has already made a device that measures just 6.1mm: the iPod touch. So it makes sense that the company would want to try to make the newest iPhone be just as thin. Hopefully, the iPhone 7 won't be affected by any 'Bendgate' issues because of this thinner design.
Will the thinner Lightning port mean I have to get new cables?
The rumour: In addition to getting rid of the 3.5mm headphone jack to achieve this new thinness, the iPhone 7 is rumoured to integrate a thinner Lightning port. This will not affect the actual Lighting cables, however, so you won't have to get all new connectors for the iPhone 7. What Apple is doing is simply making the cutout around the port smaller, so it should only affect case-makers, according to 9to5Mac.

Plausible? If Apple is already going so far as to remove the headphone jack, which has already sparked plenty of controversy, then a slight redesign of the Lightning port doesn't seem like a big deal. Especially if our current Lightning connectors will still be able to hook up to it.
Will the iPhone 7 be waterproof?
The rumour: Making the iPhone thinner than ever and adding a DLSR-quality camera aren't game-changing enough for Apple, apparently, so the company is reportedly working on ways to waterproof the iPhone 7. Ambitious? Yes. Possible? Definitely. Without a headphone jack to trap water, Apple could coat the iPhone with a waterproof coating and make those third-party rugged, waterproof cases obsolete.
Plausible? Actually, yes. Apple took several steps to waterproof the iPhone 6s without actually calling it waterproof, as detailed here, and word on the street from people who have accidentally submerged a 6s indicates that those techniques worked. All Apple needs is some waterproof buttons (which it's reportedly working on), and it's set.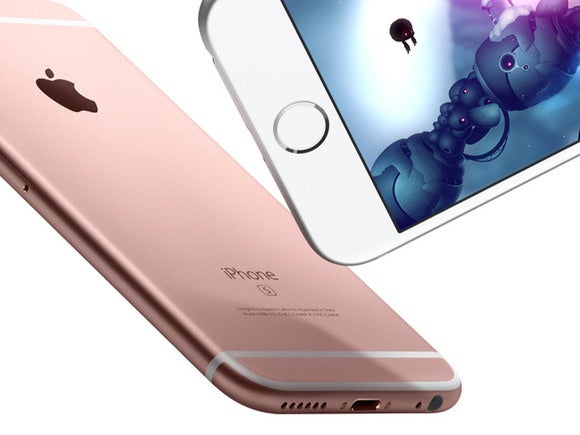 What about next year's iPhone?
Yes, we're already talking about the 2017 iPhone. In this craziest of iPhone rumour cycles, we're been reading rumours for next year's iPhone mixed in with rumours of the iPhone that should come out in September of 2016. Just to keep them all straight, here are the things we may have to look forward to next year.
An OLED screen and glass on both sides
The rumour: Remember the iPhone 4, encased in glass on both sides, so you'd have twice as many surfaces that could shatter every time it slipped out of your hand? Apple may bring back an all-glass design in 2017. Hopefully it's a bit more durable this time.
KGI Securities analyst Ming-Chi Kuo thinks that Apple is planning a major iPhone redesign for 2017 – not this spring. In a note to investors, he predicted an iPhone with a 5.8in OLED screen that's encased in glass on both sides, yet smaller than the current iPhone 6s Plus, meaning Apple would be looking to eliminate as much bezel and 'chin' as possible. DisplayMate president Ray Soneira has echoed Kuo's OLED predictions in a recent report, citing the 'rapid improvements' in OLED performance over the last six years.
"Apple simply has no choice in switching," Soneira said, because OLEDs are thinner, lighter, more responsive and can be curved or bent in ways that LCD displays just can't.
Kuo also predicted the all-glass 2017 iPhone would have wireless charging, and some kind of biometrics, like face recognition or iris scanning. The Home button takes up a lot of space on the current iPhones, and replacing it with other biometrics for login and Apple Pay (along with deep-touch gestures for exiting apps) could let Apple expand the screen.
Plausible? In Apple's usual 'tick-tock' cycle, the 2016 iPhone would get a redesign, since the current iPhone 6s and 6s Plus are upgrades to the iPhone 6 and 6 Plus designs that launched in 2014. But if Apple really is switching to OLED, that's a major shift that may need more time to perfect. It'll be interesting to see what innovations Apple can add in 2016 to make the iPhone seem exciting even if the overall design stays the same – a better camera and a Smart Connector are a start.
More evidence of OLED
The rumour:  According to a recent Bloomberg report, Applied Materials, an Apple supplier, has received almost four times the amount of orders for its display-making machines. This jump is linked to Apple retooling the iPhone manufacturing process to include OLED screens in the spring of 2017.
Plausible? We've already bought into the general rumour that Apple would switch to OLED, and this report supports the 2017 timeline – according to Applied Materials, it takes about three financial quarters for their machines to be built, delivered and installed.