News
A set of renderings, based upon schematics published last week, of a 5.7in and 4.7in iPhone 6 have been produced by French Apple webpage Nowhereelse.fr and graphic-designer Martin Hajek, offering a sleek look at what Apple could release.
The renderings feature two slim iPhone 6 designs in gold/white and space grey with rounded edges and corners, thin bezels and TouchID-equipped home button.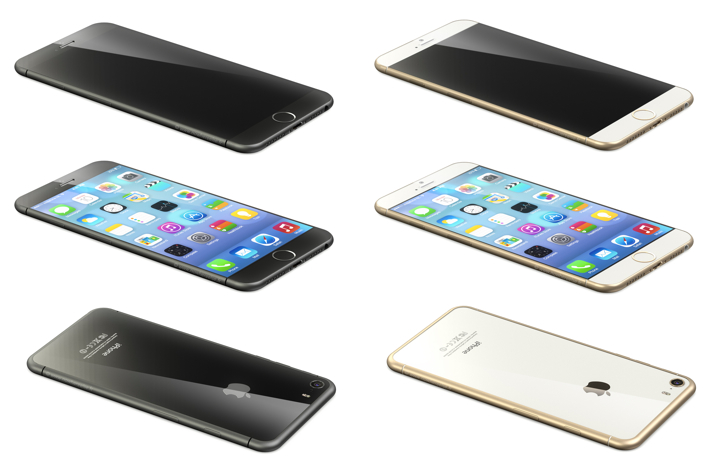 Rendering by Martin Hajek and Nowhereelse.fr 
The designs are based upon alleged iPhone 6 schematics leaked last week by Japanese website MacFan (below), which show a 4.7in iPhone with a design similar to the current iPhone 5c.
The designs are feature drawings of a larger 5.7in iPhone, which features a protruding camera, matching a report from this morning claiming to show photos of a new iPhone, and a slightly wider build.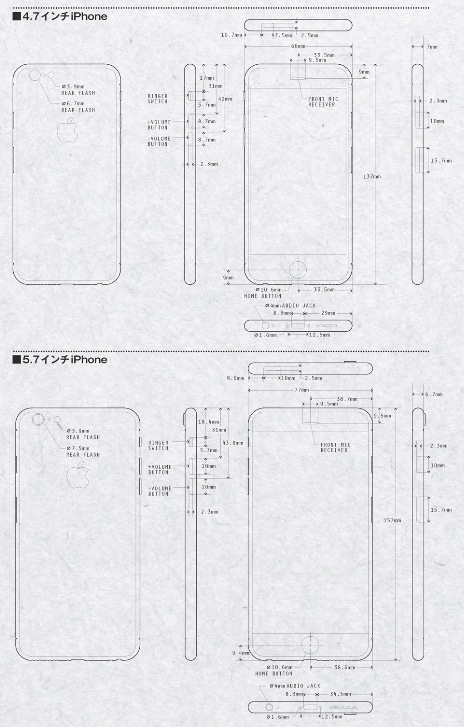 Expected to launch in September, the iPhone 6 is rumoured to feature a bigger display and upgrades to the camera and processor.