News
Now that we're well into 2018, rumors about the next iPhone have started to pile up. We'll keep track of everything that's being said and analyze what seems feasible so you can keep up with the latest iPhone gossip.
2018 iPhones to come with new 18W USB-C charger
According to a post on the Chinese social network Weibo, which cites supply chain sources, Apple has a newly designed 18W USB-C power adapter that it will ship with the new iPhones this fall. The phones themselves will still have a lightning connector, they will just come packaged with the new power adapter and a USB-C-to-lightning cable.
It's impossible to know exactly what the track record is of this source, but it included a kinda-sorta-official-looking design diagram.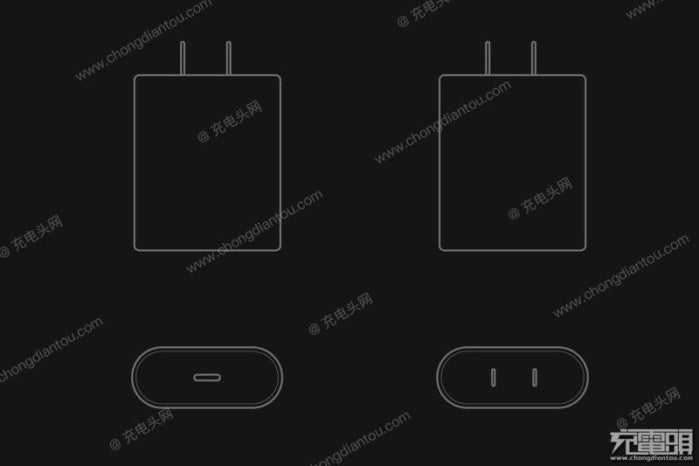 Plausible? It's tough to say. The design shown in the Weibo post breaks with years of tradition for Apple's various power adapters, and there's no track record of leaks here to rely on. On the other hand, Apple really should to do something like this. Apple still bundles paltry 5-watt USB-A adapters with its iPhones, when they are capable of charging much faster. We tested a variety of chargers, and found the 12-watt iPad adapter and 29-watt USB-C adapter (sold separately) to be vastly superior; they get the latest iPhones to 50% charged in half the time.
It really is time for Apple to start packing better power adapters in with its iPhones. They're premium products, but users are not getting a premium fast-charging experience without shelling out for a different adapter.
New iPhone SE in May, without headphone jack
This rumor was reported on April 20, 2018.
According to the Mac Otakara blog, the new iPhone SE is due to release in May and will not have a headphone jack.
The Japanese site spoke with "many iPhone case makers" at the Global Sources Mobile Electronics trade show. Those case manufacturers say they expect the upgraded iPhone SE to have the same size and dimensions as the current iPhone SE, and to continue using Touch ID. But they expect it not to have a headphone jack. That means, once the iPhone 6 and 6s are discontinued (likely late this year), Apple will not sell any iPhones with headphone jacks.
Though the outside physical dimensions and overall design is said to be nearly identical to the current iPhone SE, the case makers expect the phone to have Qi wireless charging just like the latest iPhones, which will almost certainly mean a switch to a glass back. The internals should get a bump, too, to an A10 Fusion chip (current iPhone SE models use the A9), which will improve speed and enable advanced image capabilities like support for the HEIF and HEVC compression standards.
Plausible? Apple seems hell-bent on getting rid of headphone jacks, but it does seem a little odd to do it on its "affordable" phone. All the other rumors lately agree on an upgrade to the A10 processor, and that the new iPhone SE will keep the same size and shape as the current model. Those rumors make perfect sense, too.
When it comes to wireless charging, put the odds at about 50/50. It adds a bit of cost and complexity, but not too much. Beyond that, we expect the iPhone SE 2 to have mostly internal changes, keeping the same size, shape, display, and low cost of the current model.