News
When it comes to the tablet market, there's the iPad and there's everybody else. Apple dominates the market, especially in the premium price range. To hold on to its position, Apple has been kept things fresh with new models like the 12.9-inch iPad Pro and new technologies like Apple Pencil and ProMotion.
But the fundamental design of the iPad hasn't changed much in years. That could all change in 2018, as Apple gives use the first holistic new iPad design in a very long time.
What's the latest?
While we already heard a rumor that the next round of iPads would support Face ID for unlocking, a report on iOS 12 in Bloomberg contains some some confirmation that Apple's tablet will be adopting the iPhone X's unique camera. Mark Gurman reports that Apple is working on a new iPad "that will have the required Face ID camera" to handle Animoji. The precise language here makes it unclear whether the camera will be exactly the same as the one in iPhone X, but the report makes it clear that will have the depth-sensing abilities required for Face ID.
Additionally, Gurman reports on a new iOS feature that could be making its way to the iPad soon: tabbed apps. Similar to the feature on macOS, it would allow users to open multiple windows within an app and navigate between them, much like how it's done using Safari. He says the feature was originally planned for iOS 12′s launch in the fall but may have to wait until 2019.
Plausible? Apple generally debuts major features in the iPhone before bringing them to other products in its lineup, so it's expected that the TrueDepth camera will make its way to the iPad sooner rather than later. It would be somewhat of a surprise for the tablet to pick it up before the entire iPhone line does, but this rumor is still very believable. However, we don't expect the iPad to adopt an iPhone X-like notch anytime soon.
A sub-$300 9.7-inch iPad in the works?
This rumor was reported on Dec. 1, 2017.
According to DigiTimes, who cites "sources from related upstream suppliers," Apple wants to release a new, cheaper 9.7-inch iPad in 2018. The sources claim the model would start at around $259. That's considerably cheaper than the already rather affordable $329 iPad Apple sells today.
No specs or details were given, just an estimated arrival of "second quarter of 2018."
Plausible? Apple's iPad sales have been in a slow downward slide from its heights in 2014, but have started to recover this year thanks in large part to the new lower-priced $329 model. It makes sense for Apple to keep the price pressure on.
This may not be a new model, but just a tweaked version of the current model expected to sell at a lower price, with more advanced iPads and iPad Pros (see rumors below) filling out the rest of the pricing stack.
New A11X processor
This rumor was reported on November 28, 2017.
Recent iPad models have come equipped with new A-series chips based on the same architecture that debuted in the previous year's iPhones. For example, the A10 found in the iPhone 7 and 7 Plus has two high-performance CPU cores and two high-efficiency cores, a six-core graphics processor, and up to 3GB of RAM. The A10X found in the iPad Pro has three high-performance and three high-efficiency cores of the same architecture, a 12 graphics cores, and up to 4GB of RAM.
In the same way, the top iPad models of 2018 are expected to feature an A11X derived from the A11 Bionic found in the iPhone 8 and iPhone X.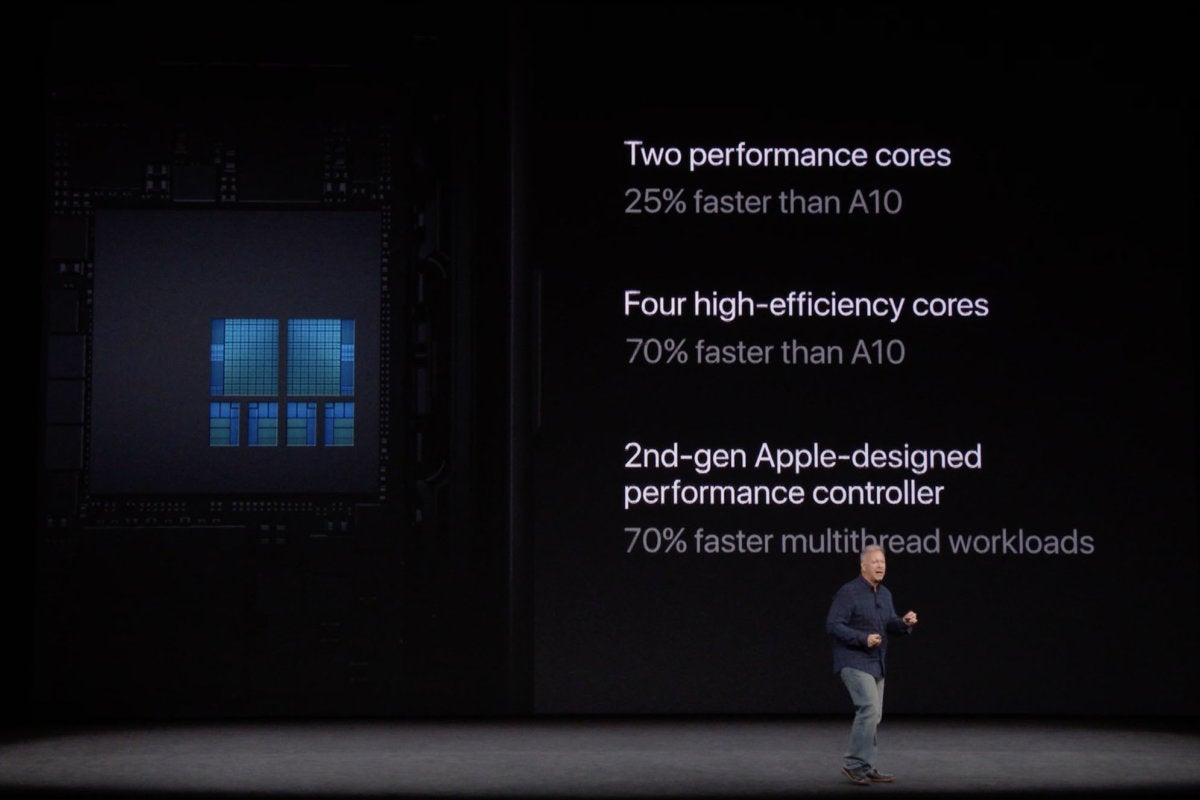 Citing sources within the Apple supply chain, Chinese site MyDrivers claims that the A11X will have three high-performance CPU cores (up from 2 in the A11), five high-efficiency cores (up from 4 in the A11), and will be built using TSMC's upcoming 7nm manufacturing process. The A11 is built on a 10nm process—currently cutting-edge.
There is no mention of this, but it almost goes without saying that the new chip will once again include more RAM and more graphics cores, too. It would be really weird if it didn't.
Face ID and slim bezels, but no OLED
This rumor was reported Oct 9, 2017.
KGI Securities analyst Ming-Chi Kuo, who regularly leaks upcoming Apple device details based on conversations with Apple's suppliers, believes that at least one model of iPad in 2018 will take its cues from the iPhone X.
That is, it will have greatly reduced bezels and the TrueDepth camera system with Face ID, doing away with Touch ID.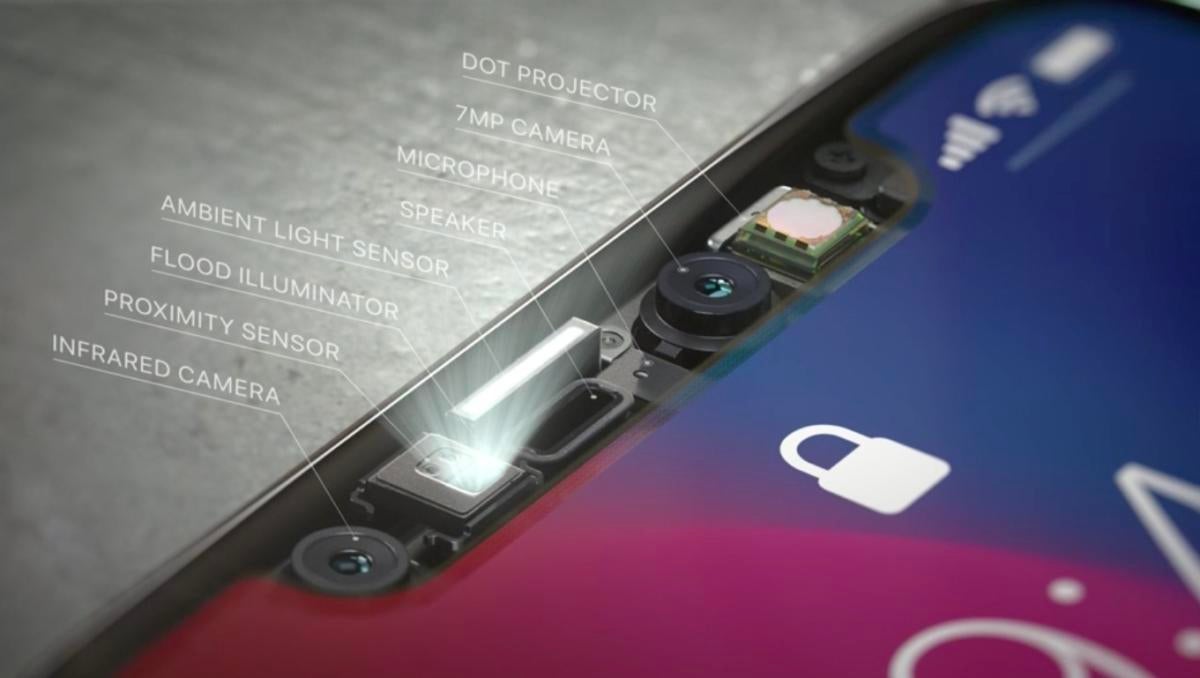 Building TrueDepth into the iPad will be a little trickier than the iPhone, however. While the "default" way to hold an use the iPhone is in portrait orientation (the iPhone X's home screen doesn't even rotate), the iPad is regularly used in both portrait and landscape modes for nearly all tasks, with most apps made to work in either orientation. Face ID will have to be adjusted to work whichever way you hold your iPad, and Apple will need to come up with a solution that wont' easily be blocked by your hands holding on to the sides of the device.
While the iPhone X has an OLED display, the new iPad is expected to keep its LCD. There are no 120Hz mobile OLED panels yet and Apple will want to keep the ProMotion feature. And besides, an OLED display that large would be quite expensive