News
It's just over a week since the release of iOS 7 beta 4, but now Apple has let loose the next update on the developing fraternity.
The update can be downloaded via the Apple Developer Centre or is available as an over-the-air update for existing beta testers.
The beta is tagged as build 11A4449a and brings some bug fixes to the operating system, as well as other improvements and alterations. Among the updates are newly redesigned Settings icons and a Control Center option that enables users to disable the feature within apps.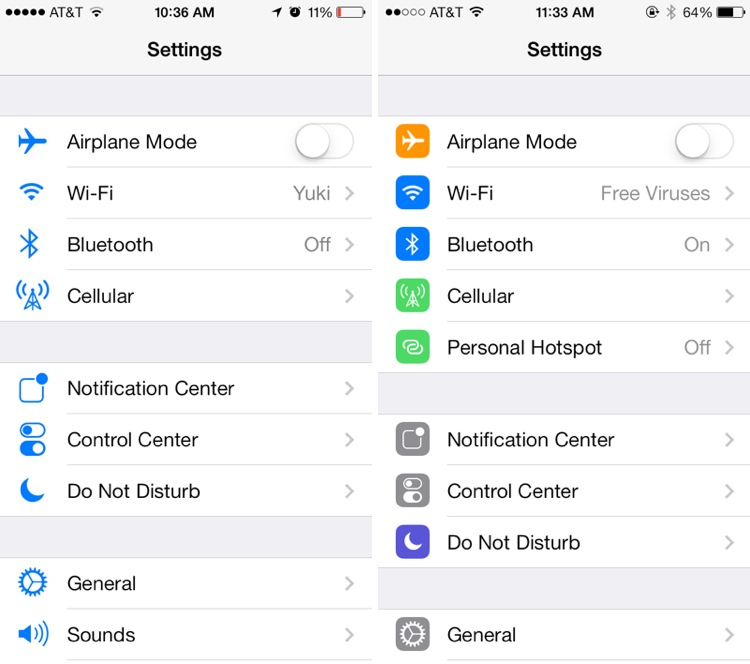 Among other changes, the Twitter icon has become a negative of itself, changing from a white bird on a blue background to a blue bird on a white background.
And in other curious colour related news, iPhone 5 users installing iOS 7 beta 5 have noticed that the boot screen now matches their devices, with a white screen showing up on white devices and a black one on black phones.
Messages, too, has had a tweak. Following the change in beta 4 which defaulted to showing the first name and last initial of a conversation contact, beta 5 now just shows the first name by default, although you can change this in the Mail settings menu.
Banner notifications can now be pulled down for more information and the phone icons that show when a user is making a call have been circled and seem to have grown slightly.

The reaction to the latest beta on user forums seems to be a/ wow, that was fast; i.e. didn't we just see beta 4? (with some folk musing that Apple is trying to make up for the time lost due to the recent hacking of the developer site) and b/ wow, it was fast; i.e. the actual download of the new beta was incredible swift (leading some to speculate that there aren't that many tweaks to this update and perhaps the public launch is going to happen even sooner than expected).
With no official word to the contrary, a spring public launch is still on the cards for the operating system that was first announced in June at the Worldwide Developers Conference.
by Macworld Australia staff