News
Google Maps has started to release more detailed maps of North Korea, just a week after Google chief executive Eric Schmidt made his visit to the communist regime.
"For a long time, one of the largest places with limited map data has been North Korea," Jayanth Mysore, a Senior Product Manager at Google, wrote in a company blog  Tuesday. "But today we are changing that with the addition of more detailed maps of North Korea in Google Maps."
Google has relied on Map Maker, an online app that allows people from all over the world to contribute to making Google Maps. That kind of crowdsourcing contributed to Google's ability to flesh out its North Korean maps, using information gathered for years through the program.
"To build this map, a community of citizen cartographers came together in Google Map Maker to make their contributions such as adding road names and points of interest," Mysore explained.
Before and after maps posted by Mysore starkly contrast what was available on Google Maps about North Korea. Before Tuesday, the area around the country's capital Pyongyang was a green wasteland. Now there are roads, hospitals, schools and points of interest.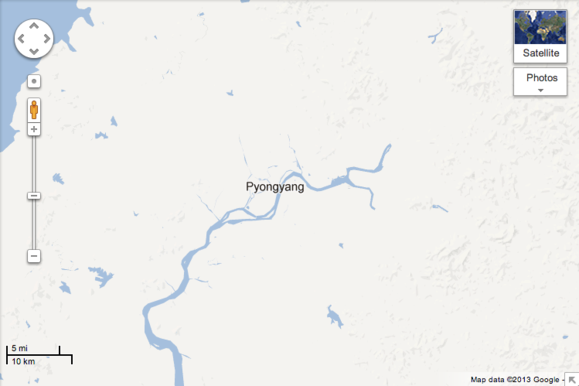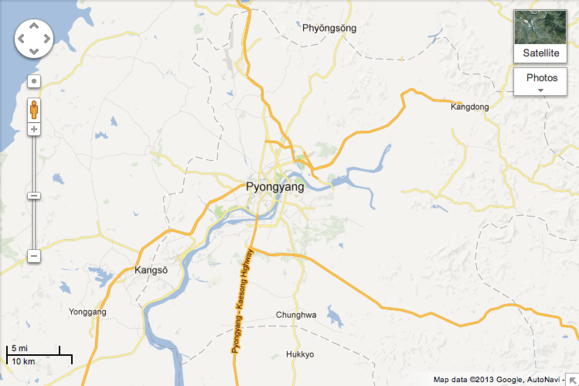 Among the points of interest on the North Korean maps are a number of "re-education" camps, also identified as "gulags," after similar detention facilities created by Joseph Stalin in the former USSR.
In one of the larger facilities near the northeast border with China – identified on Google Maps as Hoeryong Concentration Camp – the camp's entrance is identified, as well as a train station and coal mine.
It's estimated that as many as 200,000 people are imprisoned in such camps in North Korea, many by "guilt by association" charges leveled against them because they knew someone deemed an enemy of the state.
Mysore noted that while many people in the world are interested in the enigma that is North Korea, no one is more interested than people in South Korea, many of whom still have ancestral or family ties to the region.
Ironically, the people who might most benefit from the maps – the people of North Korea – won't be available to benefit from the renderings, since only an elite number of North Koreans have internet access. Most only have access to a government-controlled intranet.