News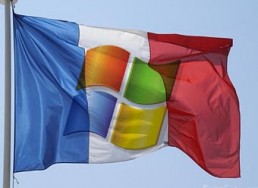 French tax authorities have visited the headquarters of Microsoft France to conduct an inspection, a spokesman for the company confirmed yesterday.
The visit, last Thursday, was a routine check, according to a statement on the company's website.
"We confirm that on June 28 an inspection by tax authorities took place at the headquarters of Microsoft France in Issy-les-Moulineaux. This was part of a routine check and, as for any administrative or tax procedure, we remain at the disposal of the authorities," said the statement.
The check involved 67 tax inspectors accompanied by 30 police officers and lasted from dawn to well into the night, according to a report in French investigative newspaper Le Canard Enchainé, published Wednesday local time.
The inspectors came from a number of agencies, including the National Directorate of Tax Investigations, responsible for detecting tax evasion and the Brigade for the Verification of Computerised Accounts, according to the newspaper report.
Nicolas Vanbremeersch, of Microsoft's public relations company Spintank, said that the company had no comment to make on the number of inspectors involved or the duration of the inspection.
The investigation began just over a year ago, according to Le Canard Enchainé, when tax inspectors visiting a French gaming company discovered invoices from Irish and U.S. subsidiaries of Microsoft for advertising and commercial services allegedly performed in France by employees of French subsidiaries.
Microsoft is not alone among IT companies in facing such allegations. Google France received a visit from tax inspectors a little over a year ago and the company is now working with the authorities to answer their questions, a spokeswoman said. In March, French media reported that Google France could face a value-added tax bill of up to €100 million ($120 million) for services allegedly billed through its Irish subsidiary but performed by its French subsidiary.
Such manoeuvres allow service providers to avoid French corporation tax of 33.33 percent, paying instead the Irish corporation tax rate of just 12.5 percent or even lower rates in some U.S. states.