News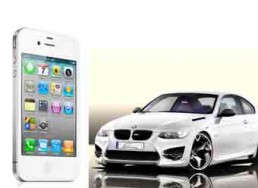 White is officially the most popular colour for car exteriors in the US – surpassing silver for the first time in years – and it's partly due to Steve Jobs and Apple, according to one BMW designer.
In an interview with Motoramic earlier this week, BMW Designworks' Lead Designer in colour materials and finish Sandy McGill said the impact of Apple designs was one of the factors behind white cars becoming the preferred choice for American customers.
"Prior to Apple, white was associated with things like refrigerators or the tiles in your bathroom. Apple made white valuable," McGill, told Motoramic, via Fortune.
While Apple has moved away from its trademark white products in recent times, opting to use silver instead, iconic Apple-branded devices including the MacBook, iMacs and the current line up of white-accented iPhones, iPod touch and iPads continue to influence consumers' opinions about the aesthetic.
McGill's interview shed light on the extent of Apple's impact on outside industries and wider consumer groups, especially given that a white exterior is more difficult to maintain and keep clean.
Motoramic also notes that although customers prefer white and silver cars in general, the industry's manufacturer wants to drive customers toward darker-coloured vehicles, claiming colours such as brown wear more pleasingly than lighter hues.