News
Cheshire, UK-based digital artist Kyle Lambert has created a striking portrait of Beyonce to showcase the potential of Apple's iPad as a drawing and painting tool.
Utilising Brushes, the same app used by David Hockney and David Kassan, Lambert used his fingers to create the portrait of the singer and performer.
"My artwork combines traditional painting techniques with cutting edge technology to produce rich, realistic portraits and character based concepts and designs," Lambert told Macworld. "The iPad expands the possibilities for artists like myself to take digital artwork creation away from the computer and out into the world."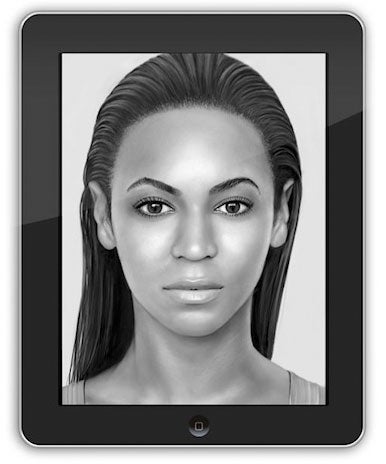 You can see more of Kyle Lambert's work at www.kylelambert.co.uk, while a time lapse video of the iPad painting can be found at www.kylelambert.co.uk/ipad/beyonce.