News
In 2011, Apple CEO Steve Jobs showed the Cupertino City Council plans for his company's new campus. Six years later, Apple Park is set to open.
Apple employees will begin the process of moving to the new campus in April, and in six months more than 12,000 people will work in Apple Park.
Jobs conceived of the 260,129-square metre (2.8 million-square-foot) building, which evokes a flying saucer with panels of curved glass, and Apple will honour its late founder's memory with a 1000-seat auditorium named Steve Jobs Theater. Apple Park sits on 71 hectares (175 acres) of land designed to be part nature refuge, part centre for collaboration and creativity.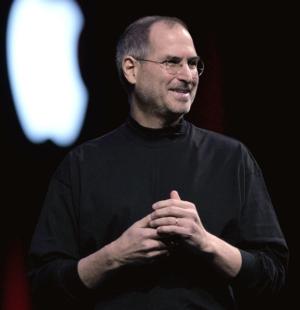 The campus replaces Hewlett-Packard's concrete jungle with 9000 trees, 3.2 kilometres (two miles) of trails for employees to walk and run on, plus an orchard, meadow, and a pond. Apple claims its new HQ is the world's largest naturally ventilated building and won't need heat or air-conditioning for nine months of the year. The building has 17 megawatts of rooftop solar energy.
"Steve's vision for Apple stretched far beyond his time with us," Apple CEO Tim Cook said in a Wednesday press release. "He intended Apple Park to be the home of innovation for generations to come. The workspaces and parklands are designed to inspire our team, as well as benefit the environment. We've achieved one of the most energy-efficient buildings in the world and the campus will run entirely on renewable energy."
Attention to detail
Apple worked with Foster + Partners to bring Jobs's vision to life, and to call it grandiose would be an understatement. According to a Reuters report from early February, Apple's design guidelines were unsurprisingly specific, with rules requiring that no vents or pipes be reflected in the giant curved glass panels that make up the building's exterior. Construction managers interviewed by Reuters said the elevator buttons evoke the iPhone's home button, and even the toilet shares the sleek qualities of Apple's flagship device. Even things like thresholds and door handles were scrutinised.
According to Reuters, construction workers wore gloves throughout the process to avoid marring the materials. When Apple Park opens, only Steve Jobs's fingerprints will be visible – a fitting if short-lived tribute to the founder, who would have been 62 on 24 February.
While the new campus is designed for Apple employees, normal folks will be able to scope out Apple Park for themselves. An on-site visitors centre with an Apple Store and a café will be open to the public, for those who want to see Jobs' masterpiece in person.