News
Apple's internet software and services chief Eddy Cue and Beats CEO Jimmy Iovine sat down at the inaugural Code conference to discuss the future of Apple and Beats with Re/code's Walt Mossberg and Kara Swisher.
The pair discussed Apple's acquisition of Beats, the success of iTunes, the product pipeline for Apple and the Apple TV.
iTunes
Eddy Cue had a number of numbers to share with the audience concerning iTunes. The Apple senior vice president spruiked the success of the iTunes Store and iTunes Radio with the store selling its 35 billionth song and the music streaming service reaching over 40 million listeners.
Beats CEO Jimmy Iovine had an announcement of his own, remarking that Beats, currently only available in the US, had passed 250,000 subscribers since its launch three months prior.
Talking about the new relationship with Beats, Cue highlighted Apple's connection with artists and the 800 million iTunes accounts with credit card details attached, leaving the company in a great position to make a streaming service work.
"We think all of those things, when you put them all together, it's on steroids with us together," Cue said.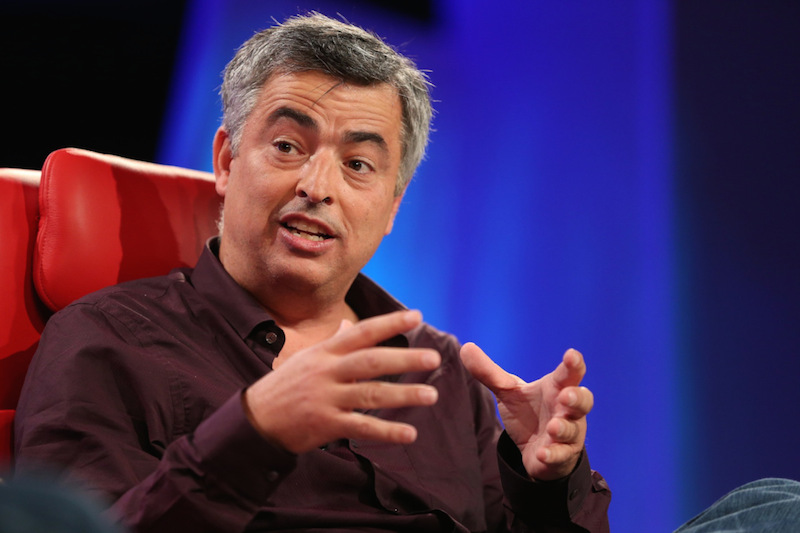 Eddy Cue. Image via Re/code
Product pipeline
Eddy Cue was also bullish about the future of Apple, claiming,  "Later this year, we've got the best product pipeline that I've seen in my 25 years at Apple."
The Cupertino-based company is yet to make any significant releases in 2014, with iPhone and iPad updates expected in the second half of 2014. This has left many expecting Apple will have a number of new products and software to show off next week at WWDC.
Apple is rumoured to be unveiling iOS 8, OS X 10.10 and a new Healthbook application for fitness-minded users. The latest rumours have also suggested a smart home system could be shown off during the Tuesday morning keynote.
Apple TV
Repeating previous comments from Apple executives, Cue believes the current TV experience "sucks" and has "a long way to go". The Apple SVP labelled a fix as "complicated", but Apple is committed to solving the problem.
"The problems aren't complicated. Solving them is complicated, because there are lots of parties involved," Cue said.
Apple is trying to bring the various parties together to sort out the problems with TV, which Cue referred to as missing global standards and having issues with content rights.
Iovine said he would not be involved in the TV side of Apple's business, stating he was "not going anywhere near TV".