News
If you've got an Apple-branded defective USB-C cable, you may be able to get a new one for free.
On Friday, the company announced a new program to replace the USB-C cables that came with 12in MacBooks sold until June 2015. According to the company, these defective USB-C cables can stop working due to a design flaw. As a result, your MacBook may not charge reliably when using a defective cable with a power adapter.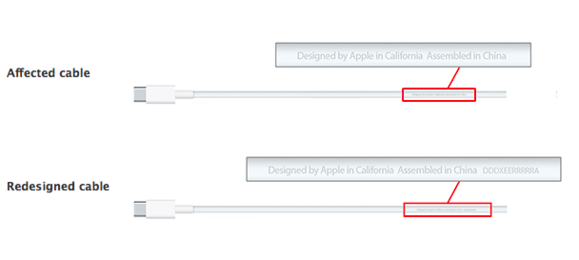 The new cables look identical to the old ones, except for the addition of a serial number printed on the cables. Apple-branded USB-C cables purchased separately are also eligible for replacement under the program.
If you qualify for a replacement and Apple has your name and a valid mailing address on record (either because you registered your MacBook or ordered it through the Apple Online Store), you don't have to do anything, and you can expect to receive a new cable in the mail sometime this month.
Otherwise, you'll need to contact Apple, visit your local Apple Store, or get in touch with a local Apple Authorised Service Provider to get your new cable. Head on over to the Apple Support site to get the full details of the replacement program, and to find out if your MacBook qualifies.