News
Apple will reportedly ditch Google Maps in iOS 6 and replace it with a new feature-packed 3D mapping system, expected to be announced at the company's World Wide Developer's Conference (WWDC) June 11.
The news is unsurprising, given Apple's recent acquisition of several mapping companies (including Poly9, C3 Technologies and PlaceBase) in addition to its troubled relationship with Google over the years.
What is creating serious buzz is the mapping system that Apple plans to introduce in iOS 6 with website 9to5 Mac claiming that the in-house application will run as a "much cleaner, faster and more reliable experience" than Google Maps.
The headline feature of the new mapping system will be a 3D mode that users can access via a button. It's believed that the new 3D capabilities are a product of C3 Technologies and will feature "beautiful, realistic graphics based on de-classified missile target algorithms. "
The image below shows a 3D map view of San Francisco from C3 technologies: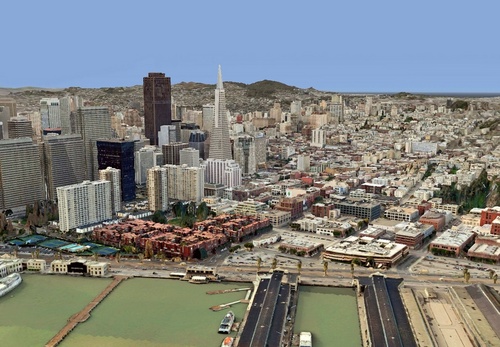 9to5 Mac also cite "trusted sources" who have revealed Apple's new application will be called 'Maps'  and launch with a redesigned logo of the current iOS Maps icon, showing Apple's 1 Infinite Loop Campus and a new colour scheme.