News
Is Apple phasing out the MacBook Air? It certainly seems so, with the 11in Air no longer for sale and the 13in model getting a new rival in the 13in MacBook Pro.
That's right, Apple introduced two 13in MacBook Pros at Thursday's 'Hello again' event in Cupertino. One has a Touch Bar, which replaces the keyboard's function keys. The other keeps all of its keys, but is 12 percent thinner than a MacBook Air with two Thunderbolt 3 ports to replace the MagSafe connector and standard USB ports. (Don't worry, all the MacBooks are keeping their headphone jacks.)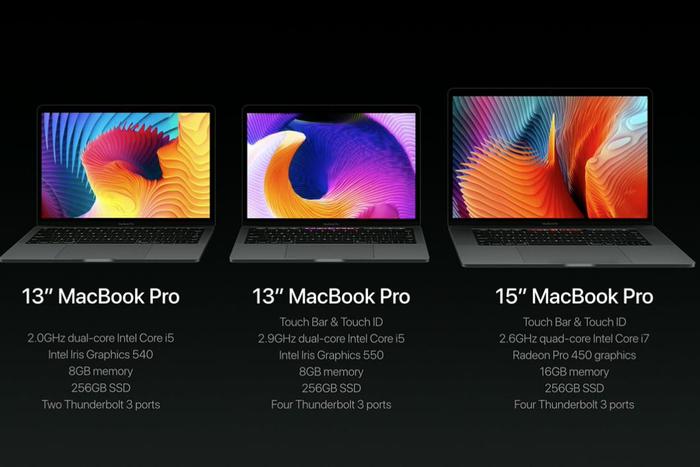 Apple won't be updating the 13in MacBook Air going forward, according to CNET, but you can still pick one up for US$999 if all you care about is price – oh, and battery life. The Air lasts up to 12 hours on a single charge, while the 13in Pros last up to 10.
The Pros are more expensive than the Air, but they're also more powerful. The new 13in Pro with function keys starts at US$1499 with a 2GHz dual-core i5, Intel Iris Graphics 540, 256GB flash and 8GB of RAM. For US$300 more, you get the Touch Bar, Touch ID and 2.9GHz Intel Core i5 processor.
With just one MacBook Air model hanging around, it's clear that Apple is focused on the 12in MacBook (which has just one USB-C port – kind of a problem if you use a lot of peripheral devices) and its new Pro laptops.
But none of those options are cheap and, without the MacBook Air, Apple won't have a single sub-US$1000 laptop in its lineup. (The 12in MacBook starts at US$1999.) There's always the iPad Pros – there you have a 9.7in and 12.9in to choose from. The 9.7in model starts at US$849, but that's the base 32GB model and doesn't include accessories like the Smart Keyboard and Apple Pencil.
The MacBook Air is a solid laptop and it would be a shame to see it disappear altogether. The Pro is more computer than most people need, and the 12in MacBook's single port and high price tag can be tough to stomach. What do you think Apple's master plan for the MacBook is? Share your predictions in the comments.