News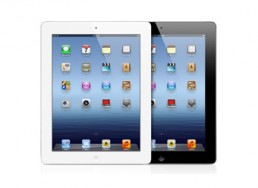 Apple has taken ownership of the iPad3.com domain after its original owner handed control over to Apple's representative, Kilpatrick Townsend & Stockton.
According to Fusible, the domain was transferred in the last 24 hours, with the "Whois record for iPad3.com… updated to reflect the change in ownership from Global Access to Kilpatrick Townsend & Stockton, a law firm that has represented the company in several patent and trademark infringement cases."
The company had filed a claim last week for the domain with the World Intellectual Property Organization (WIPO), in a similar fashion to the iPhone5.com domain dispute.
However, unlike the iPhone5.com case, this time the owner released the domain to Apple's representatives quickly without involving the WIPO.
A UDRP search into the dispute states the case's status as 'active', and the speed at which the transfer was made hints that the WIPO did not have a chance to adjudicate.
The inactive domain was registered in January 2010 on the same day that then CEO-Steve Jobs introduced the first iPad at a San Francisco Apple-hosted event.
Domain Name Wire first reported Apple's claim on Saturday.