News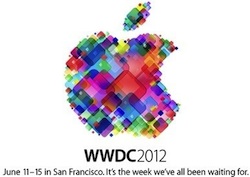 Apple has announced the dates for its annual Worldwide Developers Conference (WWDC), which will run from 11 June through 15 June at San Francisco's Moscone West convention center.
This year's five-day conference will focus on both iOS and OS X Mountain Lion, with more than 100 technical sessions led by Apple engineers, along with the annual Apple Design Awards.
"We have a great WWDC planned this year and can't wait to share the latest news about iOS and OS X Mountain Lion with developers," said Philip Schiller, Apple's senior vice president of Worldwide Marketing. "The iOS platform has created an entirely new industry with fantastic opportunities for developers across the country and around the world."
Tickets went on sale shortly after 8:30 a.m. ET, and fewer than two hours later a "Sorry, tickets are sold out" message appeared. Tickets to WWDC 2012 cost of US $1599, and were limited to one per person, or five per organization, and are non-transferable and non-refundable.
Apple also modified the ticket purchasing rules ticket this year, and required anyone purchasing a ticket to be a member of one of Apple's paid developer programs – Mac or iOS, and purchased with the Apple ID associated with a developer membership.
In 2010 it took just over a week for tickets to sell out, and last year's WWDC sold out in fewer than 12 hours.
The company notes that it will post videos from all the technical sessions for free on the Apple Developer Website after WWDC concludes, so that developers who can't attend and missed out on tickets can still benefit from those sessions.
At last year's WWDC, Apple unveiled iCloud, iOS 5 and highlight features from OS X 10.7 Lion.