Help
If there's one frequent complaint I hear from my Windows-refugee friends when they switch to the Mac, it's the behaviour of that little green button in the top left.
The "zoom" button has been a part of the Mac's operating system since the days of the classic OS, but many users are frustrated by its behaviour, especially Windows users who expect it to maximise a window to fill the screen. Instead, the button performs its "zoom to fit" feature which, let's face it, is sometimes not as useful as you might hope.
For those folks there's the handy little utility Right Zoom. This free application from BlazingTools Software makes it so that clicking on the green zoom button will automatically maximise the window. Right Zoom offers a handful of customisation options, too: for example, you can either set it up to operate in applications you specify or to work in all applications except for those on your list.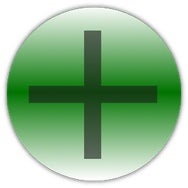 In addition, you can make it so that the zoom button's behaviour only switches to maximise while you're holding the option key, or assign a hotkey to the button (in either its maximise or normal "zoom to fit" functions). The only downside to the program is that once it's running, there's no GUI, so you'll need to kill it from Terminal or the Activity Monitor, but the instructions cover that.
Personally, I'm not a big fan of the zoom button—I find it more frustrating than useful, a rare departure for Apple in the user interface space. Look, I've been using a Mac since system 6.0.7 and the truth is I treat the zoom button a bit like a "Here be Dragons" inscription: I'm never quite sure what it's going to do when I click it, so for the most part I just don't.
Does that make me a fool? A heretic? Should I be joining the First Church of the Almighty Zoom Button? Feel free to sound off below—oh, and a cookie to the first person who says "Well, duh, you're not using right."
[via Lifehacker]