Help
Although mobile-phone cameras are improving in quality, offering higher pixel counts and better lenses, they still lack the photographic punch of a more advanced camera or DSLR. However, if you want to get more from your current mobile phone camera without splashing out, you can by adding a macro magnifying lens to your device.
A recent modification by a modder by the name of Mathijs did just that. The modder took a macro lens from an old unused camera and strapped it to his HTC phone. The simple, yet slightly undignified, modification as seen in this video, has surprisingly positive results (scroll to the bottom of the page for samples).
A slightly more ridiculous modification, which includes taping an SLR lens to the back of the iPhone, can be found over at Hack A Day.
If you have tried modifying your mobile's camera then let us know in the AMW Forums!
Follow GeekTechand Chris Brandrickon Twitter.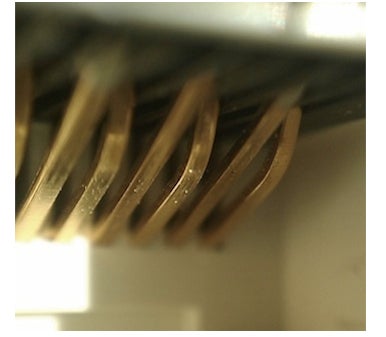 UTP Socket. Image Credit: Hack A Day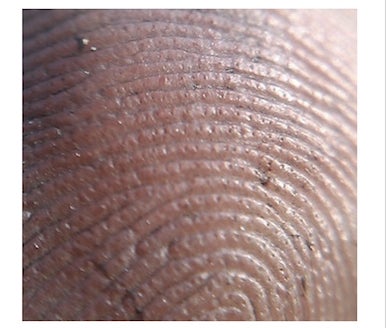 Fingerprint. Image Credit: Hack A Day