Help
Today's digital cameras are chock full of features, making it easier than ever to take a great set of pictures. In fact, the most difficult task you'll have to do is to pick one camera from the seemingly endless selection available.
But don't fret: we've got a few tips on what to consider when looking for a camera. Use this checklist to find a point-and-shoot with the features that meet your particular needs. And if you're still stumped, we have a trio of suggestions for cameras that have fared well in our recent testing.
Point-and-shoot cameras buying advice
The megapixel myth: As already noted in our buying advice for digital SLRs, a high megapixel rating doesn't mean better image quality. It does give you more flexibility when making enlargements or cropping. If all you want are 4-by-6 photos, a 6-megapixel camera will work fine.
Zoom in: Look at optical zoom and ignore digital zoom. Though digital zoom offers a longer zoom range, the image quality isn't as good as optical zoom.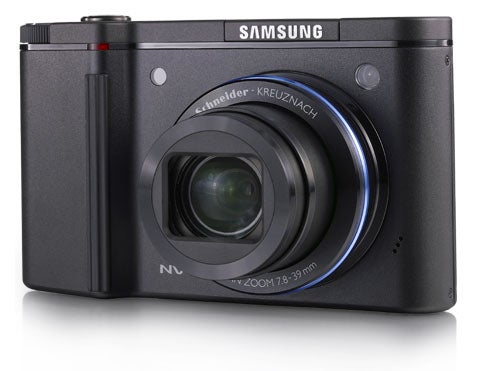 Samsung NV11 (Australian equivalent NV15)
Frame your shots: An optical viewfinder can be handy when shooting in bright light, which can make it difficult to see an LCD. However, many cameras rely solely on the LCD as viewfinder and don't include a optical one.
Camera modes: Point-and-shoots offer shooting modes that automatically set the camera based on your situation. For example, a Portrait mode keeps foreground subject in focus; a Sports mode is good for fast action shots.
If you like to tinker with camera settings, look for a point-and-shoot with manual shooting modes.
Wireless Internet: If you like to upload photos to an Internet photo-sharing site, consider a camera with built-in Wi-Fi. When connected to the Internet via a Wi-Fi hotspot, these cameras let you upload directly to the site.
Power play: Some cameras use AA batteries, while others come with a proprietary rechargeable battery. If you plan to be out and about with your camera, consider the battery type and figure out what you need to do to have an extra battery at hand. AA batteries are readily available (you can even use rechargeable ones). A proprietary rechargeable battery can carry a charge longer than AA batteries, but they're more expensive to replace or buy a spare.
File formats: Most point-and-shoots save pictures as JPEGs, a commonly used file format. A few use Raw, a format that's ideal for users who want to do significant image editing on their pictures.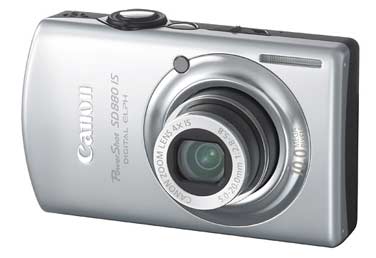 Canon PowerShot SD880 IS (Australian equivalent SD870 IS)
Memory cards: Cameras require a memory card, usually a Secure Digital (SD card). Cards that are bundled with cameras have a small capacity, so you might want to buy a card with a larger capacity.
Software bundles: Almost all point-and-shoot cameras work with Apple's iPhoto software for importing pictures from the camera. You can also access the memory card using a card reader, and use the card like you would any other storage device.
All cameras come with software, but the included Mac software is often outdated. You're better off using iPhoto to manage your pictures and to make minor adjustments.
Video: Most point-and-shoots let you record videos at 640-by-480 and/or 320-by-240 resolutions. The video quality often isn't as good as a dedicated camcorder, but can do in a pinch. Those offering full 30 frames per second approximate TV quality, but many use slower (but often adequate) 15 fps to keep files smaller. Dirt-cheap models don't usually offer this feature.
Often, you can download the recorded videos to iPhoto, and then use them in iMovie for editing. Some cameras may require a QuickTime software plug-in before you can watch the video.
Our favourite point-and-shoot cameras
The Samsung NV11 (its PAL equivalent, the NV15, is sold in Australia) impresses with its ability to produce superior colour quality that's rarely seen in a point-and-shoot camera. Mix in superb battery life, a nice selection of shooting modes and manual controls, and an easy-to-use interface, and you have a great camera to take with you wherever you go. You will need to install the DivX Player for Mac or the Perian QuickTime plug-in if you want to play the NV15′s recorded video. Read our full review.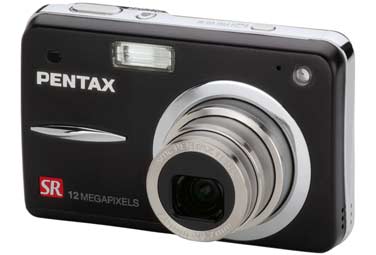 Pentax Optio A40
The easy-to-use Canon PowerShot SD880 IS (Australian equivalent the SD870 IS) has 11 shooting modes, as well as support for shooting at an ISO of 3200 for when you need to catch fast-action shots. Photos from the SD880 look great, both on your Mac's screen and in print. Read our full review.
If you take into consideration just the camera itself, the Pentax Optio A40 is a good all-around performer. It's small and sturdy enough to take anywhere, and it has very good image quality. Its shooting modes make taking pictures a breeze. Viewing the DivX-encoded movies could be simpler, but for those looking for an easy to use, pocket-sized camera, the Optio A40 is worth checking out. Read our full review.
[Roman Loyola is a senior reviews editor at Macworld.]