Help
BitTorrent Sync is free software, available for all major platforms, that keeps folders in sync across your devices and enables you to share them securely with other people. That may sound suspiciously like Dropbox, iCloud Drive and dozens of other cloud storage services – and indeed, the end result is much the same. The big difference is that BitTorrent Sync uses peer-to-peer networking rather than relying on cloud servers.
This approach has several significant advantages. You can have as much storage as you like (limited only by your local disk space) without paying a cent, and because your files are never stored in the cloud, no one else can access them without your explicit permission.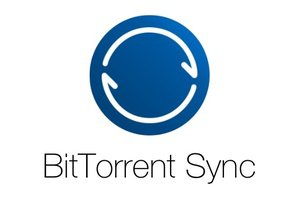 There are downsides too, though. At least one of the computers where your files are synced must be turned on and accessible to the internet for you to access your files, and you'll be subject to your ISP's bandwidth and data caps. Although BitTorrent Sync encrypts your data as it travels between your devices over the internet, it doesn't encrypt files on disk – if you want to do that, you're on your own. And you're unlikely to find many third-party iOS apps with built-in support for BitTorrent Sync, whereas support for Dropbox, iCloud Drive and other cloud services is common.
For now, I suggest thinking of BitTorrent Sync as a supplement to cloud storage, not a replacement. Even though it has been available for nearly two years and is now at version 1.4, it's still considered beta. Although I haven't encountered any serious bugs, but some aspects of its user interface are still obscure or confusing, and setup requires a somewhat odd series of steps. I'll walk you through some of the basics.
Set up folder sync
Once you've downloaded and installed the software, BitTorrent Sync offers several ways to set up syncing between folders on your devices. I'll describe the simplest approach here; for other options, see the online help.
On a Mac that has a folder you want to sync, open the BitTorrent Sync app. Click Add Folder, navigate to the folder you want to sync, select it and click Open. In the dialogue that appears, select Read & Write under Permission (to let yourself modify the folder on any of your own devices). Click Email to create a new message in your default email client, address it to yourself and click Send.
So far, you've merely made a folder available for syncing. The next step is to set up a peer – another device that will sync this folder.
To set up another Mac as a peer, open the email message you just sent yourself on that Mac and click the link. A webpage opens with two buttons. If the Mac already has BitTorrent Sync installed, click 'I already have Sync 1.4.' If not, click 'Install Sync 1.4 Beta' to download and install the software, and then return to the page and click the other button. (As time goes on, the version number on the buttons will presumably change.)
In the dialogue that appears, make sure the path shows the correct location of the folder you want to sync with, which must have the same name (not necessarily the same location) as the one on the first Mac. If not, you can edit it or click Change and navigate to a new location. Be careful here – if you're syncing a folder named Example and you choose, say, /Users/you/Example in this dialogue, BitTorrent Sync will add a folder at /Users/you/Example/Example. If you want to sync with an existing folder called Example, choose its parent folder (as in /Users/you) or edit the path manually to eliminate the duplicated folder name. (If the folder you select doesn't already exist, BitTorrent Sync creates it. If it does exist and you click OK at the 'Add anyway?' prompt, the software merges the contents of the folder on the second Mac with the contents of the folder on the first one.) Click Connect.
Now go back to the first Mac, where BitTorrent Sync shows an alert asking you to approve access from the new client. Click the green check mark to approve.
And that's it – from now on, the folder you selected on each end should stay in sync across your Macs as long as they're both online. (For files over 4MB, BitTorrent Sync copies only the changed portions of files, in 4MB chunks, which speeds syncing considerably.) You can open the same email message on additional computers and click the link to add more peers, or repeat the entire process to sync additional folders.
p>
You can also use the BitTorrent Sync iOS app (or comparable apps for other mobile devices) to view or download any of your files, although the mobile apps don't sync entire folders automatically since that could overwhelm your device's storage.
Share a folder
You can also share any of your folders with other people, either read-only or read-write. To do this, open BitTorrent Sync, highlight a folder and click Share. Choose the options you want, which are identical to those you saw when you set up the folder for syncing, and click Email to send someone an invitation.
As is the case when syncing your own folders, each person you share with must have BitTorrent Sync installed on at least one of their device. Unlike cloud storage services, there's no website someone can connect to to see your files in a browser.
Feeling left out
The least intuitive aspect of BitTorrent Sync is how to go about excluding a file or folder from syncing when you're syncing its parent folder. For example, if I have an app that already syncs its data across Macs in some other way (DEVONthink Pro Office is one such app I use every day), letting BitTorrent Sync copy the same files would lead to conflicts and inconsistencies. So I want to tell BitTorrent Sync, "Sync everything in this folder except the following subfolders."
Doing this requires editing an file in an invisible folder – not exactly user-friendly! Here's how. In the Finder, choose Go > Go to Folder, enter the full path of the folder you're syncing followed by /.sync (such as /Users/joe/Documents/.sync) and click Go. In the Finder window that opens, double-click the file IgnoreList to open it in TextEdit (or your default app for text files). Add the file(s) or folder(s) you want to exclude at the end of the list, one item per line. (You can use the wildcards * and ? to indicate patterns, such as IMG_*.jpeg.) Save the file. From now on, the designated items will no longer sync, but BitTorrent Sync doesn't remove any copies that had already synced to your other devices – you'll have to do that manually.