Help
There are very few things that are more annoying than unwanted phone calls. Macworld reader Douglas Cowan asks a question about a way to block those calls.
With the ever increasing number of unwanted phone calls and voicemails, is it possible to block all phone calls except from those in the contact list?
Yes, although it means some tradeoffs. The Do Not Disturb feature Apple introduced a few releases of iOS ago lets you suppress most notifications, sounds, texts and calls. However, you can choose to let certain things bypass that mode.
Open Settings > Do Not Disturb.
Tap Allow Calls From.
You have several options, but one is All Contacts.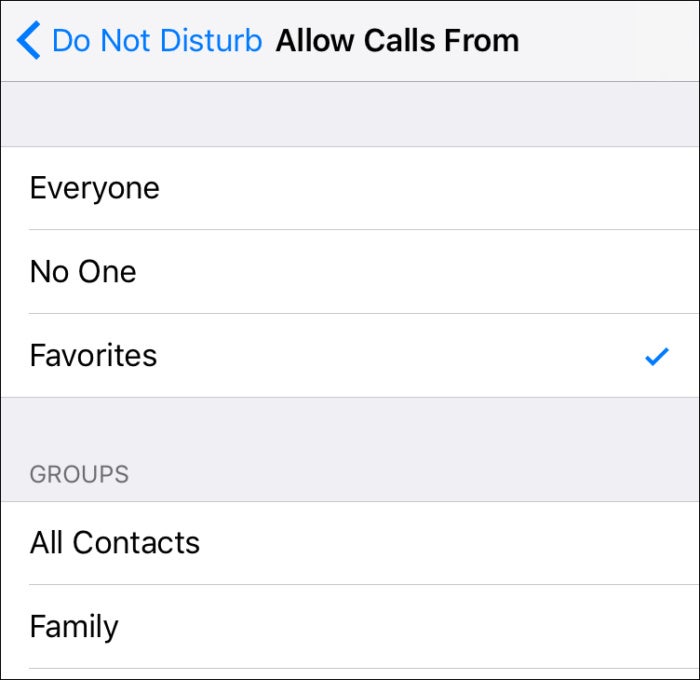 You can also create a group and put a subset of your contacts into it if you don't truly want calls from everyone in your address book.
The downside, of course, is that you're always in DND mode, and you may miss calls and texts from people who you need to hear from but you haven't yet added to contacts, or they're using a new or borrowed number.
I prefer setting Do Not Disturb for my sleep hours, and relying on call-blocking apps. I've been using the free Hiya app since iOS 10 was released, and added AT&T's Call Protect, included free for its subscribers, when it became available. AT&T blocks some calls at the network level, so my phone never rings. Others ring through with a label that says 'Telemarketer' or 'Suspected Spam'.
As a result, I'm only bothered at irregular intervals with scams and spams, when ne'er-do-wells manage to temporarily fool carriers and apps. That tends to correct itself quickly.