Help
The new Apple TV's biggest selling point – aside from an App Store, which other streaming devices have, too – is Siri integration in the touchpad remote. Siri can search services like Netflix, Hulu, iTunes, HBO and Showtime for movies and TV shows you want to watch, and Apple is expected to open a universal search API so you can find content to watch across a variety of apps.
But Siri can do much more than just find titles. She can offer recommendations, give you information about what you're watching, and figure out what you're looking for even if you don't know what it's called. Put Siri to the test with these questions and commands, and never lift a finger again. (Though we still hope the new Apple TV will eventually support a keyboard or remote app for easier manual searches. Fingers crossed.)
Let Siri do the work of searching for content across the streaming services you subscribe to.
"Find Matthew McConaughey movies."
"Find the series finale of Mad Men."
"Find the movie starring Marilyn Monroe and Clark Cable."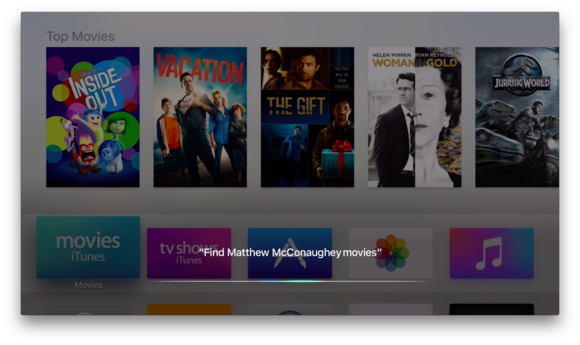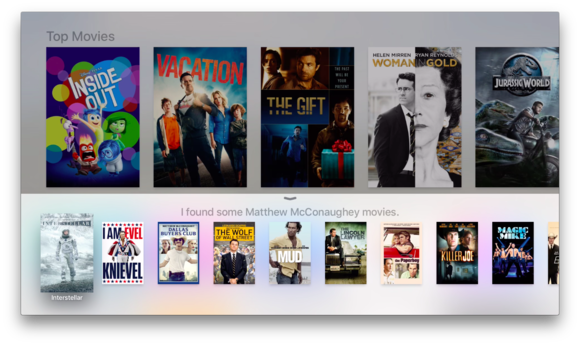 While you're in an app like Netflix, you can ask Siri to start playing specific episodes of TV shows without scouring each season.
"Play episode 3 of season 1 of The New Girl."
"Play the episode of Buffy the Vampire Slayer with John Ritter."
When you don't know what you're in the mood to watch, let Siri offer recommendations.
"What should I watch tonight?"
"Show me some funny indie movies."
"Search for nature documentaries."
"Show me PG-rated movies."
"What are some popular new releases?"
"Find TV shows for kids."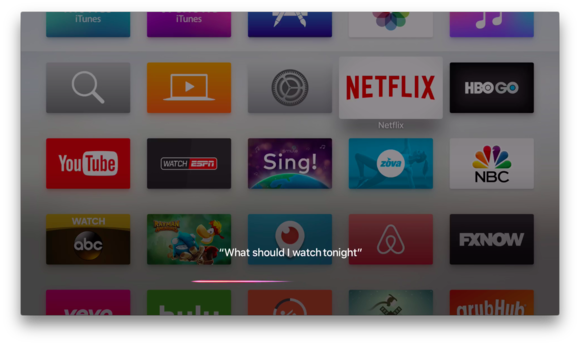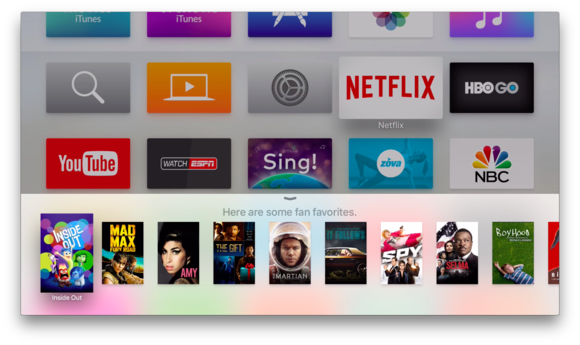 She can refine your search results if you don't like the initial suggestions.
"Only the good ones."
"Only the ones from the '80s."
"Only comedies."
"Just show me the ones from this year."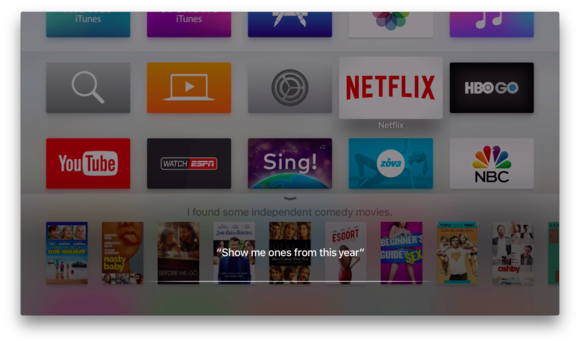 While you're watching a movie or TV show, Siri can pause to answer questions or perform tasks.
"Turn on Closed Captioning."
"Turn on English subtitles."
"Fast-forward five minutes."
"Jump back 10 minutes."
"Play from the beginning."
"What did she just say?"
"Who stars in this?"
"Who directed this?"
"What is this movie rated?"
"When did this come out?"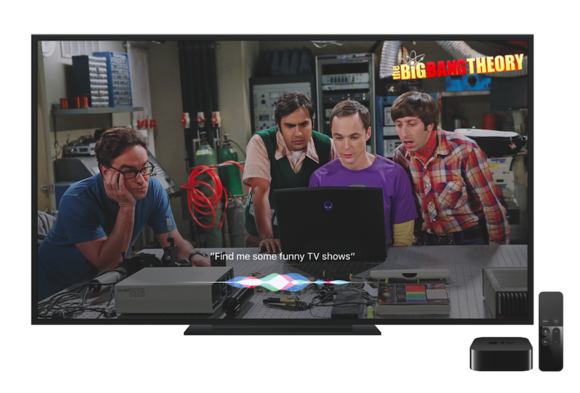 But that's not all. Siri can open apps.
"Go to Apple Music."
"Open the App Store."
"Open Settings."
"Play Netflix."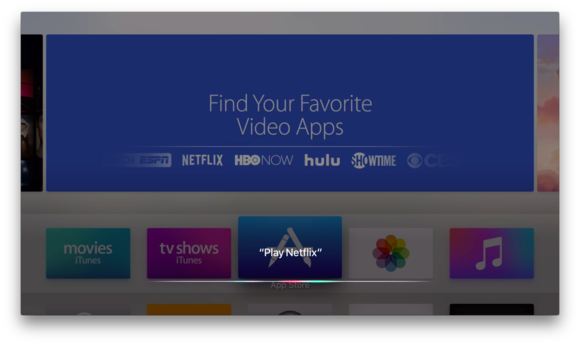 She can answer questions about the stock market.
"Where's the NASDAQ today?"
"How's Microsoft's stock doing today?"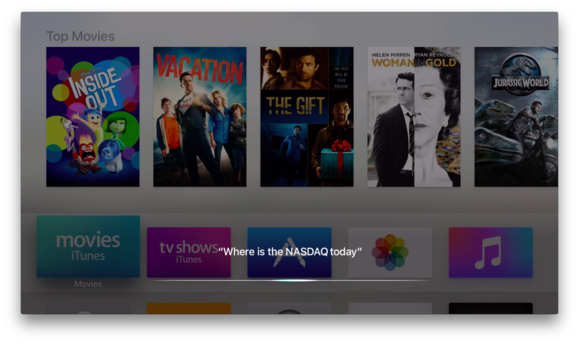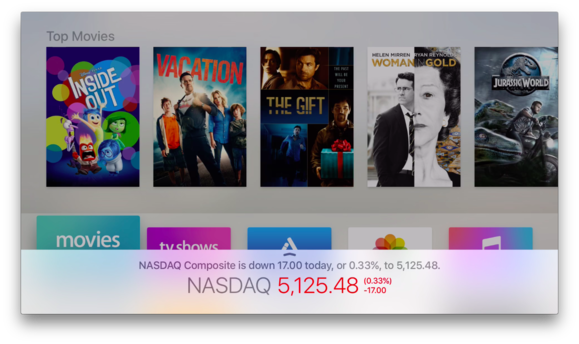 She can give you the weather forecast.
"What's the temperature right now?"
"What time does the sunset in New York?"
"How's the weather in Hawaii?"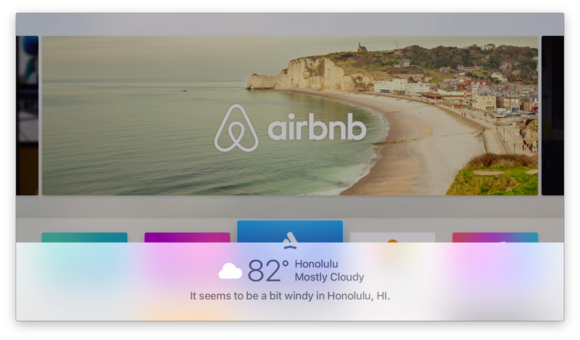 She knows the latest sports information.
"What's the NHL schedule?"
"Who won the World Series?"
"Who's the starting quarterback for the Arizona Cardinals?"
"Who are the Patriots playing on Sunday?"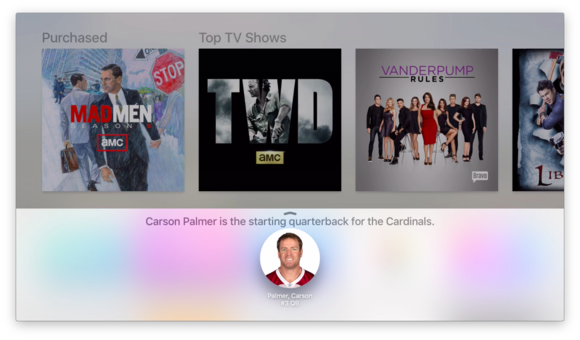 Right now, Siri can only help you search in eight countries: the US, the UK, Australia, Canada, France, Germany, Japan and Spain. Apple reportedly has to train Siri to understand pronunciations of movie and TV show titles, actor and actress names, and other commonly searched terms in the other 22 countries where the voice assistant is available. It's unclear when Siri will become functional on Apple TV remotes in those countries.
Can you stump Siri on Apple TV? Has she surprised you with an answer? Let us know in the comments.