Help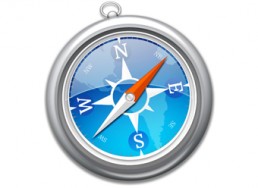 If you use Safari's Bookmarks Bar for your favorite websites, you may find it useful to know that you don't need to click on those buttons to visit those sites: You can activate the bookmarks from the keyboard instead.
To do so, press 1-1 to go to the first bookmark on the Bookmarks Bar; 1-2 to go to the second; and so on. There are two caveats to this technique: It works only on the first nine bookmarks (you can't press 1-10); and it doesn't work on folders in the Bookmarks Bar.
But it does work on some bookmark- lets—those bookmarks that activate some JavaScript to perform an action, such as the bookmarklets used for Instapaper and Readability.
What this means is that you should make sure the bookmarks for the sites you use most often are all on the left of the Bookmarks Bar. That way you can activate them just by pressing the appropriate key combination. Note that these keyboard shortcuts work even if you've hidden the Bookmarks Bar.