Features
Apple is generous with information when it releases a new product, but some of those product's details may be difficult to ferret out of Apple pronouncements and presentations. Confounded by the what, how, why, and where of the new iPhone 5? We spare you from having to waste your time digging by answering your every iPhone 5 question with clarity.
When can I get the new iPhone 5?
You can start pre-ordering the phone online on September 14. The phone will be available beginning September 21 in Australia. Doors at Apple Stores will open at 8 a.m. local time on that day. The new iPhone also goes on sale in Canada, UK, France, Germany, the US, Japan, Hong Kong, and Singapore on September 21.
Apple says that the iPhone 5 will be available in 20 more countries starting September 28, and in 100 countries by year's end.
Which carriers are offering the iPhone 5?
Telstra, Optus and Virgin Mobile with carry the iPhone 5 with a 4G data connection.
How much does the iPhone 5 cost? How many models are there?
Like the iPhone 4S, the iPhone 5 comes in three different capacities, available in two colour options. The colours are just a smidgen different this time around: There's black with a slate back, and white with an aluminium silver back.
Pricing and storage options match the iPhone 4S: $799 for 16GB, $899 for 32GB, and $999 for 64GB. The iPhone 5 from Apple arrives unlocked.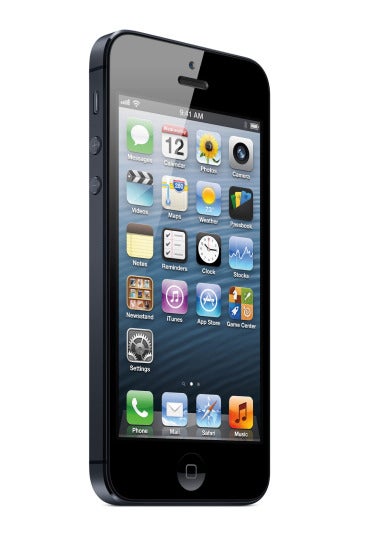 How big is the screen?
The iPhone 5 sports a 4in screen. That's a change from every prior iPhone, which used a smaller 3.5in screen. Screen measurements look at the diagonal length, and the iPhone 5's screen isn't any wider than its predecessors—just taller. As a result, Apple packed a fifth row of icons onto the iPhone 5's home screen.
The screen also packs in a lot of pixels—326 pixels per inch, as a matter of fact, on a 1136×640 display. And that means more room for your apps: Apple is redesigning all of the built-in apps that ship with the iPhone to fit more data on the new model's larger screen.
Does that mean my current apps are going to need to be rewritten to work on the new iPhone?
Only if they want to also get more information on the screen. Thursday's press event, for example, featured demos of an updated OpenTable app for the iPhone that brought in a lot of elements from the iPad version's interface. As for existing apps, they'll work just fine on the new iPhone, even without an update. But they will feature black bars around the edges—on the side for apps running in landscape mode, on the top and bottom in portrait orientation—to fill in the extra screen space. On the bright side, old apps won't need to be stretched or scaled when they run on the iPhone 5.
With the bigger screen, the iPhone 5 must be awfully heavy, right?
Not so! It's actually slimmer and lighter than the iPhone 4S, Apple says. The iPhone 5 is just 7.6mm thick, and weighs 112 grams.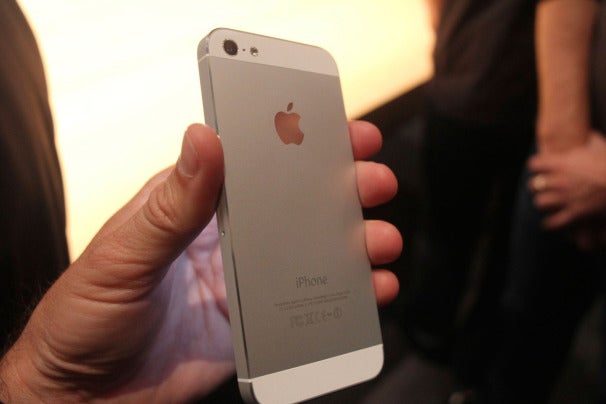 Is that it? Just taller? No other under-the-hood changes?
No no, dear reader. Plenty of under the hood changes. The iPhone includes Apple's new A6 chip, which the company says is twice as fast as the A5 chip inside the iPhone 4S. (That twice-as-fast claim applies not only to the processor itself but also how the A6 handles graphics compared to its predecessor.)
Both cameras—the front- and rear-facing ones—are updated on the iPhone 5. The networking—both wireless and cellular—is improved, with new LTE support and Bluetooth 4.0. The audio's better, and there's a new dock connector port called Lightning, too.
Break it down for me. Start with the cameras: What's new there?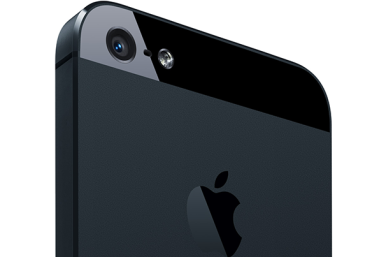 The rear-facing camera gets an update with a new dynamic low-light mode and sapphire lens cover, and leverages image processing technology new to the A6 chip. The front-facing camera gets an upgrade, too; it's now a FaceTime HD 720p HD camera.
The iPhone 5's camera allows you to take photos while you're shooting video, which is a first for an iPhone. That sapphire lens cover should not only protect the lens, but also make images look cleaner and sharper, Apple claims. And, along with the iPhone 4S in iOS 6, the iPhone 5 offers a built-in option called Panorama, for taking stitched-together panoramic shots.
You mentioned improved networking and LTE support?
Indeed, we did. New to the iPhone 5 is support for LTE. That's on top of the GPRS, EDGE, EV-DO, HSPA, HSPA+, and DC-HSDPA options the iPhone 4S already offered.
With LTE support, the iPhone 5 can connect to the fastest cellular networks in Australia.
Any Wi-Fi improvements?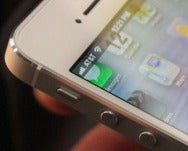 That's a very prescient question. The answer is yes. The iPhone 5 supports 802.11 a/b/g/n standards, and works on both the 2.4GHz and, for the first time, 5GHz spectrums. Apple claims that gives the iPhone 5 a maximum theoretical download speed of 150Mbps.
That LTE technology and larger screen must be a massive battery drain. What's battery life like?
We haven't yet gotten our hands on an iPhone 5 to put the battery through its paces. But Apple claims that the iPhone 5's battery actually lasts longer than the iPhone 4S's. The company says that you can expect eight hours of 3G talk time, browsing, and LTE browsing; ten hours of Wi-Fi browsing; ten hours of video; 40 hours of music; and 225 hours of standby time.
What's this Lightning thing?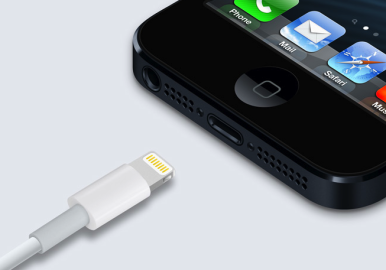 Lightning is Apple's name for the new 8-pin, all-digital connector in use by the iPhone 5 (along with several new iPods). It replaces the 30-pin dock connector of old.
Apple says that the Lightning technology is more durable than the dock connector it replaces. The plug is reversible, like a MagSafe adapter, meaning you don't have to worry about which way is up. It doesn't support everything that the old connector did—video output is one the casualties.
So I guess my old accessories are worthless now?
Depends on what you're willing to spend. Apple's offering a pair of Lightning adapters: A $35 dongle that plugs into a Lightning port on one end, and offers a dock connector port on the other, and a $45 cable that does the same thing.
Without at least one of those, yes, your old docks, chargers, and cables are about as useful as a SCSI terminator. Obviously, AirPlay speakers will continue to work with the iPhone 5 just fine.
If you have any old iPhone 4/4S cases lying around, unsurprisingly, those won't fit the taller iPhone 5.
What if I want to output iPhone 5 video to a TV? What are my options?
As with the 30-pin connector, the Lightning connector supports video output; Apple told Macworld that Lightning-to-HDMI and Lightning-to-VGA cables will be available "in the coming months." In the meantime, you're restricted to AirPlay. Until those cables appear, if you want to show pictures or video from your iPhone on the big screen, you'd better have an Apple TV hooked up.
You mentioned something about audio improvements?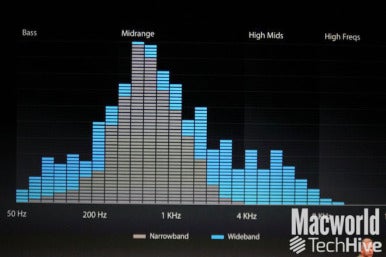 The iPhone 5 is the first iPhone with three microphones: One on the front, one on the back, and one on the bottom. Apple says that they work in tandem to improve noise cancellation and voice recognition. The earpiece includes better noise-cancellation now, too, Apple says.
The iPhone 5 still, like its predecessors, sports a mono speaker, but Apple says that speaker is improved, with better frequency response and better sound.
And I think I heard something about new headphones, too?

Apple announced that it finally has a replacement for those fiddly white earphones it's included with iPods and iPhones since the beginning, and they're called EarPods. Apple says that EarPods sound better and fit better too. You'll get a set in the box with your iPhone 5. (Note that Apple has moved the headphone connector to the bottom of the device.)