Features
A colourful history
Rumour has it that Apple might ship a gold iPhone this spring. That wouldn't be as big a shock as some folks seem to think. The company has a long history of experimenting with colourful hardware. Here are some of the brighter examples.
The gold iPod mini
Gold was one of five colours Apple included for the iPod mini upon its launch in January 2004. And it was then the only colour discontinued when Apple updated the colour scheme in February of the following year.
The iMac palette
The original 1998 iMac was Bondi Blue (top left in the picture below). Eventually, Apple added Flower Power, Blue Dalmatian and a collection of fruity colours to the mix.
The iBook
Apple's entry-level clamshell laptops came in a variety of colours when they debuted back in 1999. At launch, you could get Blueberry or Tangerine; eventually, you could also get the iBook in Indigo, Graphite or Key Lime. Delicious!
The PowerMac G3
The iMac wasn't Apple's only colourful computer. The G3 tower caught the blues from the original iMac in 1999, and rocked that look as best it could.
Other colourful iPods
Apple continues to offer iPods in a variety of colourful lines. The latest iPod nano (top) and the latest iPod shuffle (bottom).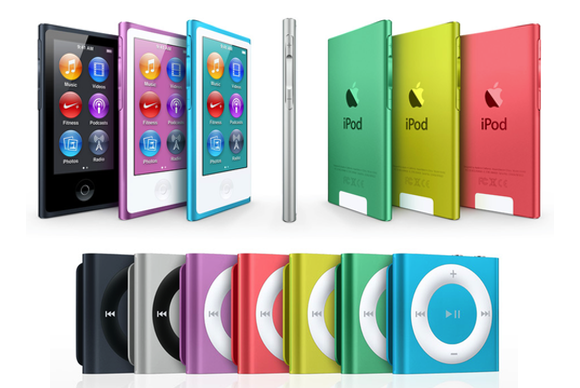 iPod socks
Apple didn't just offer iPods in a slew of colourful options; it offered a rainbow of varieties for the music players' footwear as well.
The Smart Cover
Though iPads – so far, at least – come only in black and white, Apple's magnetic Smart Covers for the tablets are offered in a wide array of colourful options.
by Lex Friedman, Macworld