Blogs
Good day to you Rumour Risk-takers. It's Friday (yes, again) and so it's time for the latest round-up of gossip and speculation emerging from the dear old fruit factory we know as Apple Inc.
And just because we're feeling frisky, risky and downright surreal, this week the Rumour Mill will be brought to you by one of the greatest TV shows of the 1990s – Twin Peaks.
So grab yourself a cup of damn fine coffee and settle back.
Harry, I have no idea where this will lead us, but I have a definite feeling it will be a place both wonderful and strange.
We love to start with a patent-inspired rumour, so here's an intriguing one. TechnologyTell has been keeping a sharp eye on the USPTO (United States Patent and Trademark Office) and noted an application that was filed on 6 May for something Apple calls one of the 'configurable buttons for electronic devices'. Translation? It's a touch sensor, but one that has the potential to call a halt to those annoying accidental pocket dials, because it can detect a user's fingerprint. Doesn't that just make it Touch ID?
Well, apparently not, because there's more to it than that. Over to you patent application filing:
"The buttons may be keys in a keypad or keyboard, dedicated buttons such as power on-off buttons, sleep buttons, menu buttons, or volume buttons, or may be multipurpose buttons such as buttons that perform one function when pressed once and another function when pressed twice or that performs different functions depending on context. With one suitable arrangement, a user may press the button when it is desired to make selections such as selections of media playback functions in a media player (e.g. selections of which songs to play, whether to play or pause a particular track, etc.). This is, however, merely illustrative. The configurable buttons of the present invention may be used to control any suitable functions in an electronic device if desired."
Going right out on a limb, TechnologyTell notes the current existence of the Touch ID fingerprint sensor and suggests, "It's possible this invention may support this device and possibly the upcoming iWatch." Yes, possibly. But then again…
When we meet again, it won't be me.
Talking of the unicorn of wearable devices, the hyper-fabled iWatch, what self-respecting Rumour Mill could hold its sails up in public without at least one rumour about the device? Well, not this one. And today we turn to Tech 2 for a detailed rundown of all the health and fitness related hirings Apple has been indulging in and what they could mean for any future smart watch.
Actually, we like this column mostly because the mock-up photo is one we haven't seen before. And that could just make us late to the party, but at the very least it's not as ubiquitous as this one. The column examines the state of play, noting, "Over the past year, Apple has snapped up at least half a dozen prominent experts in biomedicine, according to LinkedIn profile changes."
Some digging around the business oriented social media network has revealed to Tech 2 that "Masimo chief medical officer Michael O'Reilly; Cercacor chief technology officer Marcelo Lamego; and Vital Connect's Ravi Narasimhan, vice president of biosensor technology, and Nima Ferdosi, an embedded sensors expert, are among those who have moved over to the Cupertino company… Apple has also hired hardware experts Nancy Dougherty, formerly of wearable sensor company Sano Intelligence, and Todd Whitehurst, vice president of product at Senseonics Inc, a glucose monitoring product, according to their LinkedIn profiles. And, most recently, Divya Nag, founder of StartX Med, a Stanford-affiliated startup accelerator, joined an Apple research and development team two weeks ago to focus on an unspecified healthcare product, two people familiar with the matter say. Nag did not respond to requests for comment."
But in time-honoured style, those involved are keeping mum about their new jobs. If they indeed have them, that is.
"Attempts to contact the people on LinkedIn were not successful, except for Ferdosi, who declined to comment. Sano and Vital Connect declined to comment, Masimo and Cercacor confirmed the departures, Senseonics did not return an email requesting comment and O2 MedTech could not be reached."
Feeling a little unloved there, Tech 2?
Don't worry, that's just the way it is with the Cupertino-based company, although with the departure of longtime PR chief Katie Cotton this week, maybe things will be different in the future.*
But thanks for that picture, though. We rather like it, though worry it'd give us sweaty wrists in no time…
Fellas, coincidence and fate figure largely in our lives.
One thing about that mock-up though – it doesn't look as if there's any sapphire glass involved, which doesn't really tally with a story in MacRumors this week about Apple's moves in this area. "Apple revolutionised aluminum manufacturing when it adopted the unibody design for its MacBook Pro line of notebooks, advancing the production process in a way that benefitted the industry as a whole. Now, the company is poised to change the nature of sapphire manufacturing in a similar way, but this time the sole beneficiary will be Apple, argues The Verge."
MacRumors goes on to explain how ,"Competitors will have to pursue their own sapphire manufacturing endeavours or concede sapphire to Apple and pursue different transparent cover materials to use in their devices. Most companies will be left behind as they do not have the financial reserves that allows a company like Apple to invest in a full-scale production facility dedicated to a single material used in their devices."
The article concludes, "Recent reports suggest Apple may incorporate sapphire into its upcoming wearable product and may outfit its high-end iPhone 6 models with a sapphire screen."
I am 100% sure that we're not completely sure.
But it's not all sweetness and light, and yah boo sucks to rival firms in the world of sapphire manufacturing. MacRumors also mentions this week that costs are on the up and this could have a negative effect on production of the next iPhone.
Citing a post on Chinese social media site Weibo, the site suggests that "Apple's 5.5in iPhone may see a limited production volume due to the use of high quality sapphire as a display material".
"These latest reports suggest that the sapphire screen costs around 1743 yuan (or $299), which would raise the final cost of the device to about 8000 yuan (or $1373) – at least in China. At the moment, the 16 GB iPhone 5s costs 5288 yuan in China ($908), whereas the beefier 64 GB variant is retailed at the price of 6888 yuan (or $1182)" says G4Games, which adds, "We should also point out that previous rumours have suggested that Apple will not be using sapphire glass on its iPhone 6, due to production costs and low yeld, and that the material will be reserved for the iWatch."
Really, G4Games? Has anyone mentioned that to Tech 2?
Achievement is its own reward, pride obscures it.
But what about the other supposed new iPhone, the 4.7in – the one everyone seems to think we'll see first? Any news on that this week? Well, now that you ask… Regular Apple supplier Pegatron has reportedly received 15 percent of the orders for the device ahead of a planned September launch, according to a new report in Taiwan's Industrial and Commercial Times (Google Translate, via Mac Otakara). "The report also notes that Pegatron will produce a total of 50 million iPhones this year, which includes iPhone 6, iPhone 5c and iPhone 4s units," says MacRumors.
The site notes this story seems to contradict an earlier one from Taiwan's Liberty Times, which claimed Pegatron would be getting half of all the iPhone 6 orders. MacRumors reminds us that it was to Pegatron Apple turned last year in order to improve its supply chain risk management on production of the iPhone 5c.
Every day, once a day, give yourself a present. Don't plan it. Don't wait for it. Just let it happen.
And finally, a nibble of interest about possible changes to the Mac's operating system. Arstechnica suggests that the operating system is due for a major overhaul in line with the radical redesign of iOS that was version 7.
The site points to the upcoming Worldwide Developers' Conference, which is now just one month away, and speculates on what may be revealed by the Apple powers that be.
"9to5mac has a lengthy speculative summary of all the things that we might learn from the keynote. According to the site, we'll be hearing all about OS X 10.10 (yes, that would be pronounced "oh-ess ten ten-dot-ten"), which reportedly carries the internal code name 'Syrah', but which might potentially launch as 'OS X Yosemite'. This would fit with Apple's new direction of naming operating system releases not after big cats, but after places in California that carry special meaning to the company… Signs point to a substantial visual overhaul incorporating iOS 7-style design cues like 'sharper window corners, more defined icons across the system, and more white space' than Mavericks."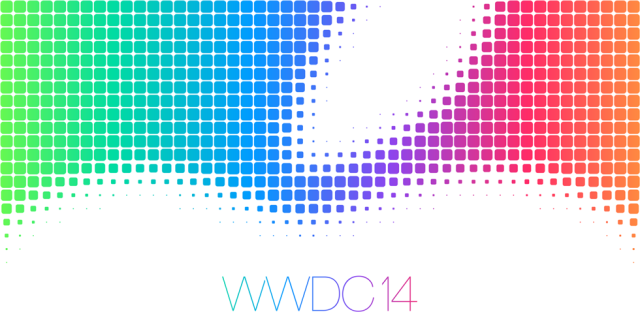 And that's the Rumour Mill for the week ending 9 May 2014. "Jelly donuts?" "Harry, that goes without saying."
* But don't hold your breath…