Blogs
How the Grinch Stole Christmas
Oh, how quickly things change in the tech world. Our first juicy bit of scuttlebutt in this week's Rumour Mill was going to have been about the Mac Pro and its much anticipated shipping date.
Just a couple of days ago TGAAP (Three Guys and a Podcast, who we haven't referenced before on the Rumour Mill – so welcome aboard fellas, remember to hold on tightly when the sails start to turn…) were confidently alleging the shiny cylindrical machine would not be making its shy debut until after Christmas. "If you are hoping for Santa to spring a new Mac Pro under the tree to act as your new 4K power-house editing machine, fugheddaboudit," said Those Three Guys.
Well, clearly said chaps should not be confused with the season's renowned wise men, because as we all know by now, the Mac Pro shipped yesterday morning. And a host of tech heads (have we just coined a nifty collective noun?**) thought there would still be time to hope Santa would stash one under their tree come Christmas morn.
Bad Santa
Then today, it all went around about face again, with reports circulating that, yes, the Mac Pro is now a thing and can be ordered… but you probably won't actually receive it until February at the earliest. D'oh! As you were then everyone.
The Shop Around the Corner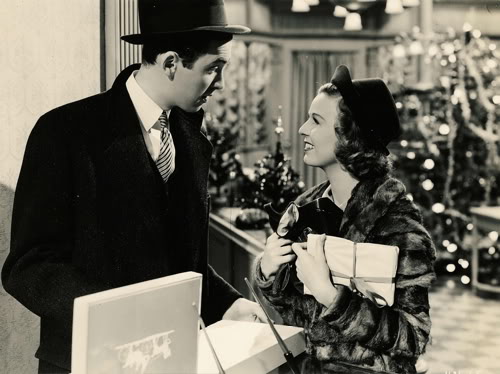 So, with that rumour well and truly tied up in knots, what now? Luckily, there's a spin-off. Now the whispers are that Apple could be launching the 4K Thunderbolt Display alongside and to complement its new top end pro machine. At least that's the angle MacDailyNews was running with by the middle of the week.
And along with the Mac Pro's launch, there appears to be further evidence that the world of desktop computing is not heading for extinction, no matter what you may have heard about the overweening world domination plans of the tablet and smartphone. Indeed, AppleInsider is on the record this week as reckoning this coming holiday season should witness bumper Mac sales. And it's already started. "Domestic Mac sales were up 29 percent in the first two months of the current holiday quarter, benefitting from an iMac shortfall that plagued Apple during the same quarter a year ago," says the website.
Miracle on 34th Street
And now for one of those fiddly little rumours that may not mean much at all to the general user, but could have the more technically minded among us sitting up and taking notice. We're referring to the chatter this week about the size of the A-series chips (told you…). AppleInsider shares the breathless news that Apple is likely to shrink said chips to just 14nm in 2015. We've never claimed to be technically proficient, but we're still guessing that's nanometres, not nautical miles… which in layperson's terms is officially 'very very small indeed'. Oh and TSMC is to lead production, indicating that Apple is looking at diversifying its supply chain. Nice to see them spreading the love, eh?
Love Actually
Sometimes all you want for Christmas is simply someone to do all your work for you. So a big thank you to our beloved buddies at MacRumors.com, who have kindly decided to play Santa to the Rumour Mill this week, with comprehensive round-ups of the states of play and possible future developments for the iPod touch, the iPod nano, the iPod shuffle, the iPod classic and AirPort. Aw gee, thanks MacRumors, you really shouldn't have. But we're glad you did.
It's a Wonderful Life
And let's finish the year with another patent, because they're always fun. AppleInside's Mikey Campbell notes that the US Patent and Trademark Office (USPTO) this week published a new application from Apple that "takes the company's existing mapping apps and extends them to new levels of interactivity with data-rich layered viewing modes". Again, reverting to layman's terms, the website explains how this could mean all sorts of exciting things for commuters, tourists and people interested in the weather. Surely that just about covers all of us, doesn't it?
And that's the Rumour Mill for the week ending 20 December 2013 and the last trawl of the titbits and tittle-tattle for all things Apple for the year. See you in 2014, when we'll be back with more totally unfounded hearsay and blather proverbial pearls of wisdom.
* Do 'Have Yourself a Merry Little Christmas' – as the incomparable Judy Garland sang to Margaret O'Brien in Meet Me In St Louis
** Probably not – bet some blackguard beat us to it, they usually do…