Blogs
Good day Rumour (Jeep) Wranglers. Yes, that may give you a clue. This week it's all about the autos. CarPlay has officially been launched in Geneva and Melbourne is taking those hairpins ever more recklessly as it hurtles toward the fast-approaching F1 Grand Prix, clogging up all the surrounding streets and suburbs as it does so (not that we're grumpy about that, here in Macworld's South Melbourne office, which is right on the borders of Albert Park… no, no, not grumpy at all…).
Harumph! Lest we upset our motor-minded Mac friends, we'll move swiftly on and jump straight into some juicy scuttlebutt about the iPhone 6.
In pole position: Ferrari
First off the grid is good ol' Jon Cox over at Network World, who has already gathered a tantalising ton of ideas as to what we can expect in the next iteration of Apple's much loved smartphone.
First up, he's reiterating what we've already heard about sapphire glass. He references Forbes blogger Mark Rogowsky, someone he reckons, "took a partial understanding of what GT Advanced Technologies' CEO said, and jumped to not one, not two, but three optimistic conclusions". And those optimistic conclusions? "We can clearly understand (1) that [GT]'s definitely making sapphire crystal for the iPhone and (2) the iPhone won't be out till the second half of 2014, as is normal. This should bury the many rumours of the iPhone arriving in May," blogged Rogowsky.
GT [AT] is a manufacturer of furnaces that creates synthetic sapphire among other materials and announced its fourth quarterly results last week.
What else? The iPhone 6 will have an LCD display using quantum dots, apparently. This titbit comes to Cox via another Forbes blogger, this one by the name of Haydn Shaughnessy, who claims that bigger screens and sapphire glass are not the most exciting features of a possible next smartphone.
In case you're wondering what 'quantum dots' are (join the queue), they're something that can improve the underlying display assembly we're assured. No wiser? OK, head over to the website of Nanosys, which, despite sounding like the evil corporation turning people into harvestable beings in films like The Island (2005), actually is, we're certain, a totally benign company investigating tiny manmade crystals that can act as semiconductors to convert incoming energy.
Yes, yes, all good, but what about the graphics processing unit? Cox has picked up a rumour from AppleInsider that suggests the next iPhone will have a 192-core mobile graphics processing unit. 192-core! Goodness, that seems like a whole lot of core for such a little device. Even hardened veteran of the rumour-sphere Cox admits it made him feel a bit woozy just to put that down on paper, er screen…
The rumour comes from an announcement at last week's Mobile World Congress from Imagination Technologies (also not in the business of harvesting people, we trust), that a 192-core mobile GPU is "potentially bound for future Apple iPhones, iPads".
Cox's other tasty bit of tittle tattle concerns Wi-Fi in the iPhone 6. Again, prompted by an announcement from the Mobile World Congress (what an exciting little hotbed of scintillating speculation that event clearly is), this time from a chipmaker. Broadcom is the deep fat fryer in question (oh? sorry, not that sort of chipmaker… carrying on) and it revealed that BCM4354, an 802.11ac Wi-Fi chip (hold the vinegar, it'll ruin it), has been developed that is the next generation for mobile phones. It can support two spatial streams at the same time. The little multi-tasker!
Fastest lap: Williams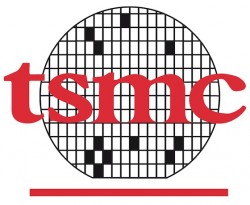 And, we can't let Mr Cox do all our work for us, so it's to AppleInsider we also turn for more about another chip – the A8. "While rumours of a partnership between Apple and Taiwan Semiconductor Manufacturing Company have lingered for years, yet another report on Wednesday claims once again that the Taiwanese chipmaker is now producing chips for the company — namely a next-generation 'A8′ processor for the 2014 iPhone," reports the site, sourcing its story from Taiwan's Commercial Times, via AFP.
Taking the corner on the inside: Lotus Renault
The rumours about the iWatch still continue to swirl and this week they seem to have been prompted by the revelation of Siri's expanded role as an integral part of CarPlay (the erstwhile iOS in the Car feature that was officially unveiled at the Genera Motor Show this week).
It comes via MacRumors and references reports from both The Information (subscription necessary) and TechCrunch, to reveal that "the company is placing a significant focus on expanding Siri's ability to interface with third-party apps".
"The report points out how the Siri of today can't do things like book a car rental or make a hotel reservation, or use a messaging app other than Messages to send a text. The improvements to Siri would potentially enable those types of things, enabling third-party integrations that don't require one-to-one business arrangement between Apple and the external company. Current integrations like those with OpenTable and Wolfram Alpha do involve those direct deals, which limits the pace at which new third-party powers can be added to Siri," writes TechCrunch.
Outside chance: Jenson Button
ifo Apple Store reckons that the city of chancers and chumps, Las Vegas could be about to get its fourth Apple retail store. "There are mall developers in the area who believe they have the perfect property to host an Apple retail store, and who may be willing to relocate existing tenants to create the 5000 square feet (465 square metres) of needed space," says the website.
We don't get it though. Surely, the whole point of Las Vegas is to relieve all tourists of their disposable income before they even have the chance to see daylight? (Oh sorry, is our anti-gambling bias showing there?)
Don't get too excited though. It's not the first time, there have been rumours to this effect. Way back in June 2008, ifo Apple Store reported that 'I Am Number 4' was on its way… obviously an ongoing and pressing concern then.
In the pits: Caterham-Renault
Ars Technica reports that Snow Leopard looks like its lost the Apple love and will probably not see any more upgrades. "When OS X 10.9.2 was released earlier this week, it was accompanied by security updates for OS X 10.8 and 10.7, but not for 2009′s OS X 10.6," notes the site. "It's the first major security update that Snow Leopard has missed — the OS is still getting iTunes updates, but its last major security patch happened back in September."
Do you still have the faded feline as your Mac operating system? Well, don't despair. Ars Technica is not about to leave you hanging. And so the site's Andrew Cunningham has some advice for you, first suggesting you upgrade to Mavericks, but even offering some ideas for people who can't.
Thanks Ars T – nice to know you're looking out for us.
And that's the Rumour Mill for the week ending 7 March 2014. Drive safely out there. And no looking at your iGadgets, whether or not you have CarPlay installed, when you should be looking at the road…