Blogs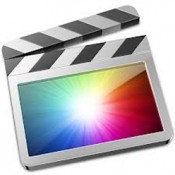 I'd been working on a 60-minute doco for the last six months with no real problems. Until a month or so ago when a weird freeze-up occurred at 76 percent into the Share (Export) process. My Mac flatlined and I had to manually shut down.
I was running the project externally (as generally recommended) from a LaCie RAID setup when the problem occurred first. To see if that was the problem, I then transferred the FCPX Project and Event to my system drive on which I'd made plenty of room. The same thing happened.
I then took the FCPX Project and Event files to another more powerful iMac. Same result.
After cruising some troubleshooting forums to pick up tips it was time for some action!
Trashed FCPX 10. 4 and installed 10.5.
Trashed FCPX prefs; ran Corrupt Clip Finder which alerted me to 50+ image files over the 4Kpixel limit (even though I'd been working with them for six months without a hitch on earlier project versions up to 75 minutes). Anyway I reduced sizes below 4K just to be sure.
Deleted unused Project and Event files.
Ran housekeeping software to clean out caches etc.
I thought it might be a titling problem so I disabled all titles in the timeline.
Cleaned up duplicate fonts in FontBook.
Ran complete system check with Tech Tool Deluxe – AOK.
Zapped PRAM.
Repaired permissions.
Safe Boot to clear caches.
Removed incompatible files showing up in FCPX ( and the yellow triangle  which alerted me to this).
After each step I ran the Share (Export) process with the same result exactly.  76 percent into the process everything froze.
I then tried Share with another project – no problems.
I deleted all render files as advised on the Apple Support site and started re-rendering prior to export. After 3.5 hours, same old system freeze at the same stage.
The turning point came when Corrupt Clip Finder  began alerting me to an image file it said it couldn't load. The only problem was I couldn't keep FCPX going long enough to remove it from the timeline. Every time I moved into the affected region – freeze.
I then called for intensive care at  FCP.co.  Follow my thread. One suggestion was to log in as a different user. I tried that and somehow FCPX stayed afloat long enough for me to trash the offending file and all was well. Phew!
I also got good support and advice from Apple. They even followed up after I was back on deck and asked me to send them the project file to analyse.
All up this took about a week, but as Nietzsche said "what doesn't kill me makes me stronger." Funny, I studied Nietzsche at uni but don't remember him saying that one.
The upside is I now know a whole lot more about FCPX than I did when this problem started. I've also learnt first-hand how useful Digital Rebellion apps are for keeping things clean, and for analysing and fixing problems. Their CEO Jon Chappell  was particularly helpful. And I've learned what a generous support community is out there. Which is why I've revisited the brilliant FCPX training videos  with guru Michael Wohl at MacProVideo.com
I don't think it's really fair to drop into the forums as a relative newbie and start asking basic questions without taking some responsibility for your own learning. A lot of the stuff Michael was talking about when I started was over my head but now I'm going through the series again I'm picking up new things in each short tutorial.
The doco is nearing final cut and I've put three shorter pieces to bed in the last month on which I practised my new-found talents.
My brush with digital death is probably not the best way to pick up skills, but in hindsight a valuable experience.
So the glass is half full again. But I very nearly dropped it.