Blogs
In what has become an annual web tradition, the internet has once again used April 1 as an excuse to go completely insane with pranks, hijinks, and other assorted fake-outs. Some are great, while others aren't worth your time. If you're not entirely sick of April Fools' Day already, you'll want to pop over to these sites and see what they've done.
Google gets all kinds of goofy
As usual, Google has led the charge and gone completely off the rails with a wholly unnecessary dedication to April Foolishness across several of its brands.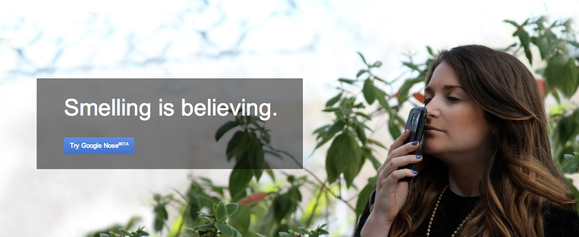 Why just depend on sight, sound, and haptic feedback for your web experience when there is so much to experience through smell?! Thankfully, Google has used its teams of engineers along with "expertly curated Knowledge Panels" to fill in this missing experience with its new Google Nose web application. Click on the "Try Google Nose" button for a collection of great smells from around the internet.
Last September, Google discovered a treasure map that has been verified as belonging to the infamous pirate Captain Kidd. To help find Kidd's treasure, the Google Maps team created an overlay in the top left corner of the Google Maps page to assist with the hunt along with a needlessly well-produced video describing the whole thing.

In a completely not-subtle shot at the upcoming Windows 8 upgrade "Blue," Google created this mock video promoting a new version of Gmail that answers the question "how do we completely redesign and create something while keeping it exactly the same?" Microsoft also got in its barbs against Google, as you'll see later on.
"Many months of research on how people communicate on the internet have convinced us that when it comes to expressing yourself, nothing beats the richness and elegance of a few properly placed colons, parentheses, letters, and hyphens." Try clicking on the smiley icon on the top of your G+ lightbox to add emoticon goodness to your photos. Something tells me it might not be available today however.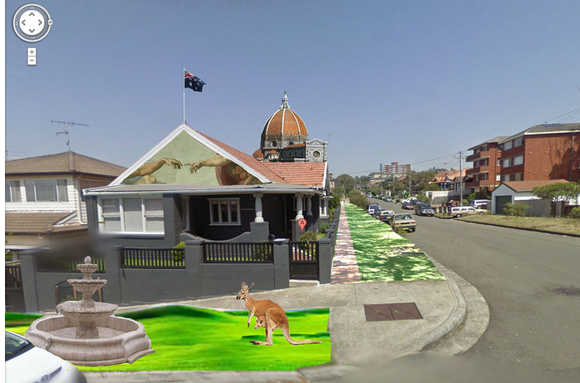 Google Australia used yesterday's festivites to unveil Google SCHMICK (Simple Complete House Makeover Internet Conversion Kit) that will let you virtually extreme makeover your abode all Sims style.
Google Fiber is the search giant's program to bring high-power internet connectivity to the Kansas City metro area. And, just in time for April 1, Google is offering Fiber to The Pole, which will foster a sense of community by enabling users to connect directly to the service via special telephone poles throughout the city.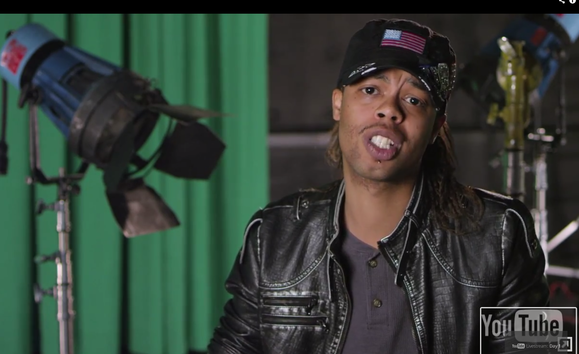 As you know, the Google-owned YouTube launched in 2005 as a contest to find the best videos on the internet. And now, YouTube will finally be closing down and start the arduous task of choosing the best web video of all time. The winner gets $500 and an mp3 player that clips to their sleeve. Good luck, everybody!
If only they would still be real on April 2
The April Fools tradition also includes a number of would-be toys and gadgets. Some would be amazing to own if only they were real, while others are probably best left to imagination land.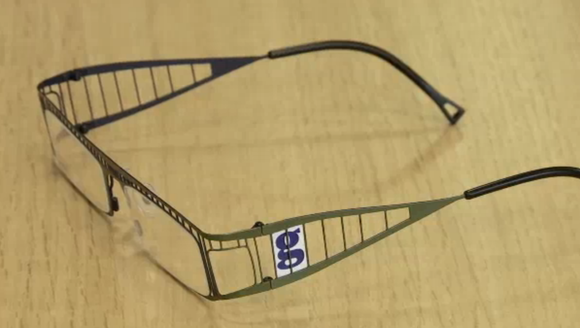 Jumping on the Google Glass bandwagon, the British newspaper The Guardian has just revealed its Guardian Goggles, a snazzy pair of augmented reality headwear that will "beam its journalism directly into the wearer's visual field." Now users can get The Guardian anywhere, hands-free.
Carry your Apple Newton in style
In a bid to stay relevant, tech apparel manufacturer Hex has created a fashion-forward bag specifically tailored to carry the hottest digital must-have: the Apple Newton. With the HEX Cross Body, you can bring your Newton's advanced functionality such as "contacts and notes" wherever you go.
Hex has announced a contest with a grand prize of an actual Apple Newton and Apple Fax Modem along with a signature Hex Bag (official rules here). I have been assured by Hex's PR person that while the Newton bag may not be completely real, this contest and its grand prize is a 100 percent real thing.
Toaster.io: Bringing social to toast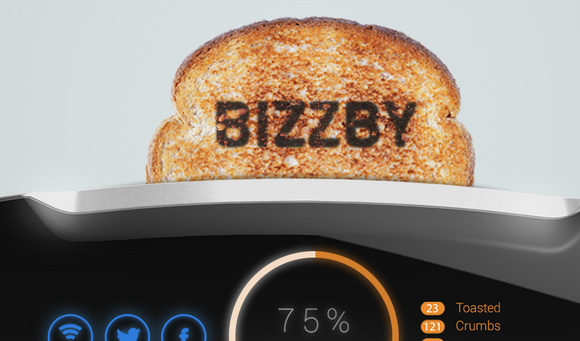 If you're like most people, you find that your toast isn't nearly social enough. That's why the good people at Bizzby created Toaster.io, a toaster for the modern age. Toaster.io uses advanced technology to make toast as safe as possible while also adding the capability to let your social circles know all about your toasting activities.
As gaming gets becomes immersive, it was a natural fit that Toshiba would unleash its Kinect-like Toshibasphere. However, unlike the Xbox's controller-free gaming device, the Toshibasphere will offer titles like "Patriarch 2013," "Contract Negotiation: Union Labor," and "Pet The Dog."
Sony's Animalia line of tech for pets
Pets have long been neglected from the world of technology. That's why Sony has introduced its Animalia line of technology for pets. Included in the line are teeny tiny speakers for your hamster and flat screen displays for canines without all those useless red and green hues they have no use for.
Over the past decade, several companies and manufacturers have tried their hand at the mobile typing puzzle. While some have proven better than others, a novel solution was just introduced by the British firm SwiftKey: the SwiftKey Tilt. The new Tilt interface invites users to get their whole body into the typing action – and look like they're doing The Harlem Shake in the process.
Even President Obama said that the future is 3D printing. In order to prepare the next generation for this new bleeding-edge industry, the good people at ThinkGeek have introduced a new Play-Doh 3D Printer that will let your kids turn their imagination into all manner of shapes with little more than a can of Play-Doh and an iPad.
Even the big guys get in on the fun
By internet law, everyone has to do something for April Fools. Here are some other highlights of imagination and pranks from the web.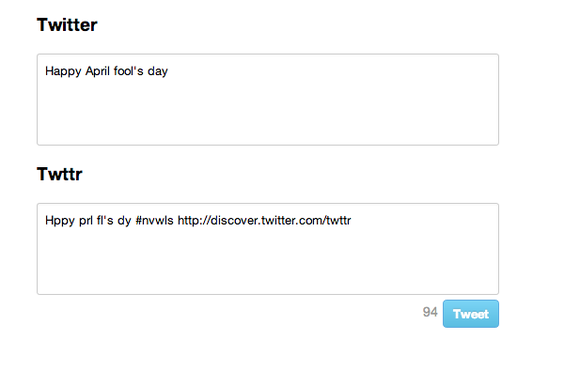 Finally, Twitter has figured out a way to transform its platform's outsized influence into actual income. As of April 1, 2013, the company will implement a two-tier user system. Users can still use the basic free service rebranded as Twttr, but they will only be able to use consonants. But for only five bucks a month, users will be able to utilise all the full vowel-y goodness they've come accustomed to when using Twitter.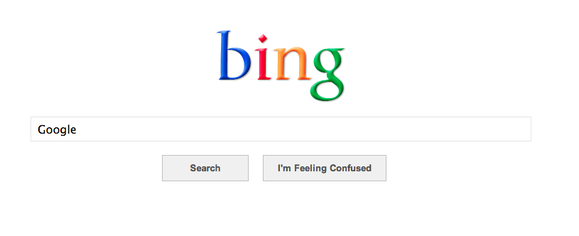 If you are among the many internet users who first goes to Bing in order to find Google, you would have found a special surprise yesterday. If you "Bing" the term "Google," you will automatically be redirected to a Google-inspired minimalist version of Bing. Check out the white screen with the Bing logo inspired by the Google logo.
At the lower half of the screen, you can find Bing's hover-over commentary taking a swipe at Google's design with barbs such as "When there's nothing else to look at.." and a link to a Bing search of "watching paint dry."
You'll even find an "I'm feeling confused" button reminiscent of a certain other search engine's "I'm feeling lucky" button, linking to a description of this new Bing Basic function.
The Soundcloud Dropometer

Most people don't know what parts of music they should enjoy. That's where social commenting music streaming site Soundcloud comes in. To that end, Soundcloud unveiled the Dropometer, which utilises a "patent pending" algorithm to pinpoint the exact moment of a song's "drop" where euphoria and introspection find their way into a track, be it extended dubstep banger or episode of NPR's This American Life.
Oh, internet, if only you put as much time and energy into other parts of your virtual life as you do into your unnecessarily intricate April Fools' jokes, the world would be such a different place.