Wordify
Category:
Grapics & Design
Developer:
tgxmedia.com
Compatibility:
OS X 10.8 or later, 64-bit processor
Age Rating: 4+
$5.49
---
Available on the App Store
Buy
App Guide
It's been said that every picture is worth a thousand words, and in the case of Wordify 2.0, that's actually true. Wordify takes an image you specify (or one of the built-in clip-art graphics) and transforms it into a typographic version rendered from text you input. It's a cool effect, and Wordify lets you choose your font, text size and colour to customise your image, which is automatically exported as a PDF.
The trick is in starting with the right image. High-contrast portraits on simple backgrounds work best, but you'll have to prep your image in another app first. Unfortunately, Wordify doesn't offer any editing tools (except for brightness and blackness), so getting a great final result can often take several trips between your image editor and Wordify. In the end, it's a neat trick, even if it's not an effect you'll use every day.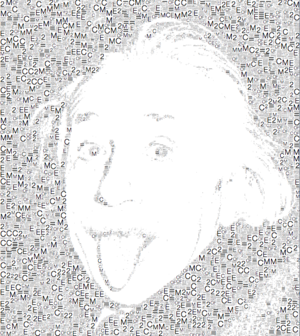 by Ray Aguilera, Macworld