App Guide
Let's face it: all the best apps come to iOS first. Popular video-sharing app Vine launched on iOS in January of this year, for example, and it's only just recently made its way to Google's mobile OS.
But Vine isn't the only iOS app that Android users have been pining for. Here are six more hot iOS-only apps that have yet to join the Android party.
Camera Awesome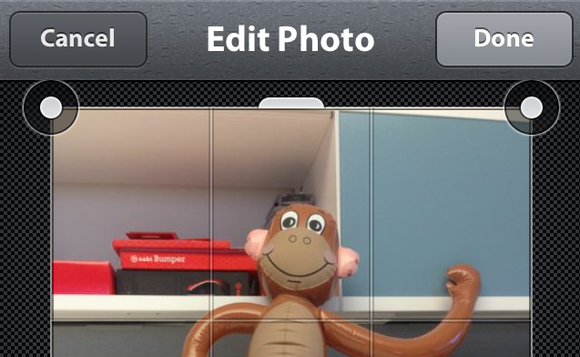 What it is. Camera Awesome is a feature-rich camera app crammed with tools for quickly and easily enhancing your photos. Once you take a photo, the app lets you 'awesomise' it by running it through a complex photo-processing algorithm that adjusts the colours and brightness of the image to make it look much more vibrant. Camera Awesome can also handle photo cropping and rotation, and it comes with more than 261 filters, frames and textures for personalising your masterpiece.
Why Android users want it. Aside from the camera augmentations HTC and Samsung package with their phones, most of the camera software on Android downright sucks. A quick search through the Play Store unearths a number of third-party camera apps, but none of them perform as well as Camera Awesome – let alone offer as many features. If you're serious about taking photos with your phone, you want this app.
Is it coming to Android? I asked whether an Android version of Camera Awesome was in the works, and received this response from developer SmugMug's CEO and cofounder, Don MacAskill:
"We're absolutely working on a Camera Awesome for Android. We focused on iOS first because it was a simpler target – an easier software platform to develop for with fewer hardware variations, which is particularly important for a rich camera application like ours. We're focused on shipping it only when it lives up to our own high expectations, so we don't have a date to announce yet, but we're all very excited to get it into everyone's hands as soon as we can."
Nike+ FuelBand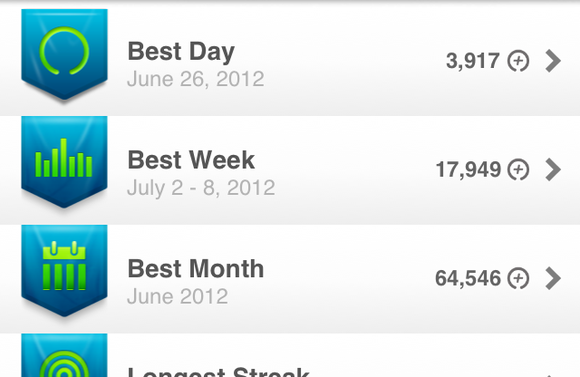 What it is. When used in conjunction with the accessory of the same name, the Nike+ FuelBand app lets you track how active you are compared to other Nike+ users. You can track your activity by day, week, month or year, and the app syncs your fitness info back to your online Nike+ profile.
Why Android users want it. Though fitness fanatics already have access to the Jawbone Up and Fitbit apps on Android, the Nike+ FuelBand app uses achievements and leaderboards to make staying in shape a lot more fun. Nike's app also lets you set daily goals for yourself, which can help motivate you to take the stairs instead of the elevator every once in a while. Android-only users could get a FuelBand and connect it to a Mac or PC via USB to upload their data to Nike's website, but plugging things in is so last year.
Is it coming to Android? The email I received from a Nike spokesperson seems to suggest that an Android app won't be arriving anytime soon:
"Thanks for reaching out. To deliver the best experience for all Nike+ FuelBand users, we are currently focusing on the FuelBand experience across iOS and nikeplus.com, where you can sync your activity, push yourself to achieve new goals and get motivated by your friends. Longer-term, we will continue to explore other platforms that can help us get people to be more active."
AnyList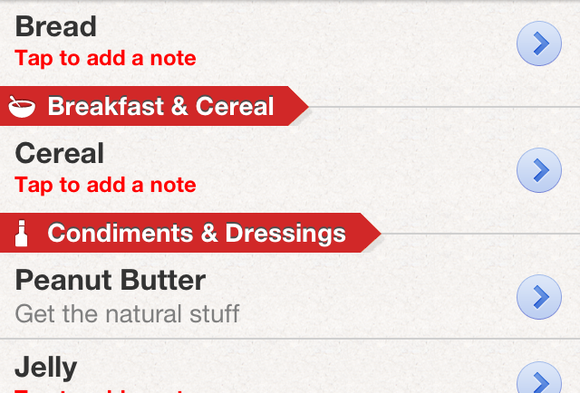 What it is. AnyList is a simple app that lets you create and share lists with other people. The lists sync automatically to reflect changes made to them, and the app has a recipe mode that can suggest meals to prepare based on ingredients you already have.
Why Android users want it. You're sick of your roommate/spouse/friend/dog going grocery shopping and consistently forgetting to buy something basic. The recipe mode is also extremely helpful if you're looking to cut back on eating out and want to cook more meals at home.
Is it coming to Android? Jeff Hunter, cofounder of AnyList, says that the company plans to release an Android version of the app in the future, but is staying focused on iOS right now so as not to stretch itself too thin.
The Transit App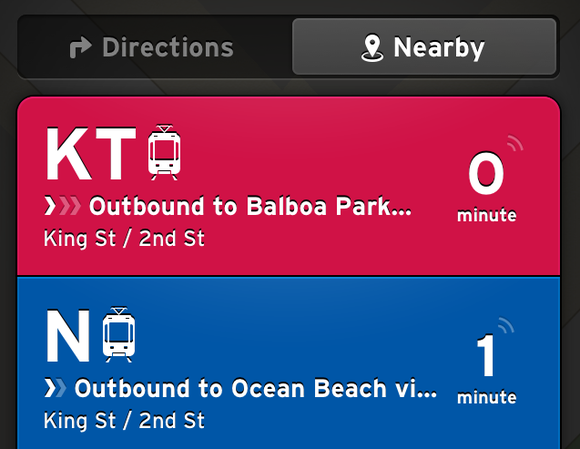 What it is. One of the best-looking and most functional public transportation apps around, the Transit App is a must-have for anyone who relies on public transportation. The app lists all of the bus and subway stops in your immediate vicinity, so you can quickly peek and see whether you missed the last train home. The app's trip-planning mode can tell you how to get to your destination via public transit and how long it will take.
Why Android users want it. Google Maps is everyone's go-to app for driving directions, but it falls a bit short when you're looking to travel via public transit. The predicted times shown in the app generally don't match up with reality – and that can leave you waiting 40 minutes for a bus that was supposed to show up in four.
Is it coming to Android? According to a tweet from one of the app's developers, an Android version of the Transit App should become available sometime next month.
Mailbox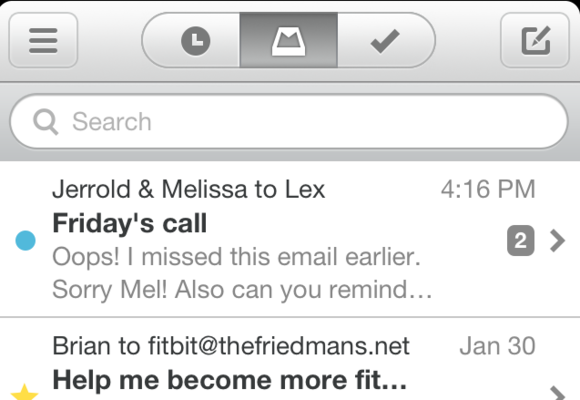 What it is. Mailbox aims to help you regain control of your email. The app focuses less on how many unread messages you have than on keeping your inbox clear of email altogether. With simple gestures you can quickly archive or delete email, and the app lets you organise messages into lists. Mailbox also has an interesting feature for 'postponing' an email message and having it reappear at a later date.
Why Android users want it. Mailbox teaches you the almost Zen-like practice of maintaining an empty inbox. Gmail is still better for responding to and organising email, but Mailbox wins the prize for offering peace of mind.
Is it coming to Android? A spokesperson from Mailbox told me that an Android version of the app is in development, but couldn't share much more than that.
Tweetbot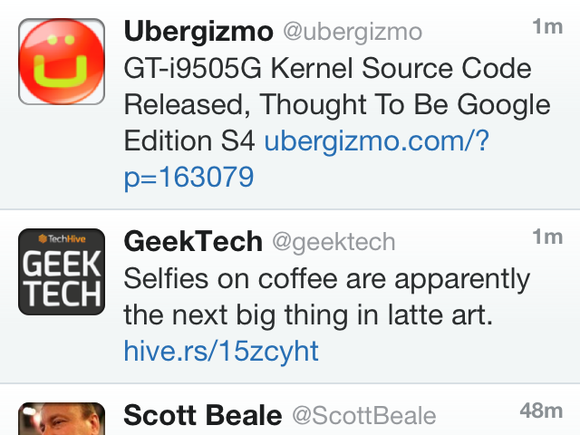 What it is. Tweetbot is one of the few Twitter apps worth paying for. It lets you manage multiple Twitter accounts and keep up with the people you follow. With Tweetbot you can view Twitter conversations as they unfold – and temporarily mute people who show up a little too often in your feed.
Why Android users want it. Not only does the app look better than the official Twitter app, but it prevents those god-awful sponsored Tweets from showing up in your feed. Tweetbot is a must-have for any and all Twitter enthusiasts.
Is it coming to Android? Sadly we may never see this app on Android. I asked one of Tweetbot's developers whether an Android version of Tweetbot over Twitter might ever appear and got this response. @megapenguinx nope, never.
by Armando Rodriguez, TechHive (with additional editing and amendments for Australia by Macworld Australia staff)