Play+ for YouTube
Category:
Entertainment
Developer:
"It's About Time Products"
Compatibility:
OS X 10.7 or later, 64-bit processor
Age Rating: 12+
$6.49
---
Available on the App Store
Buy
App Guide
For those of us who watch online videos incessantly, a native Mac app like Play+ for YouTube is a handy thing to keep in the Dock. It's a minimal player that makes some helpful and appreciated tweaks to the web UI for easier navigation and multitasking, but also one that feels too streamlined in spots and would benefit greatly from customisation options.
Compared to the cluttered look of the YouTube homepage, Play+ is comparatively bare, simply showing a grid of videos to choose from. It's bland, with a generic grey-heavy aesthetic, but solidly quick to load – and it's during actual playback that the app's revised layout proves a positive. Play+ breaks the viewing window into three frames, split between the clip itself, a sidebar for comments and a segment for browsing other clips. What's great is that you can continue to watch the video while searching for more below, as well as read and post comments. And you can pick between Flash and HTML5 playback, the latter of which promises fewer ads.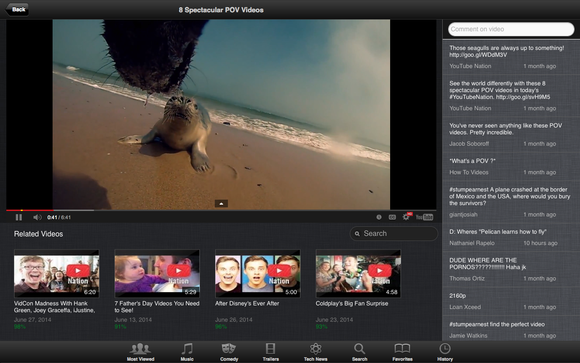 Like other third-party YouTube apps, Play+ starts with a significant disadvantage, as many clips can't be viewed outside of the website – and here, with the app's main screen showing trending clips, nearly half (including all music videos from Vevo) wouldn't play at all during testing. Moreover, the ultra-simplified interface cuts out helpful details like creator account name and view count, and there's no access to playlists or finer search tools. Also, much as I hoped for the option to set default playback options (like stream quality), nothing of the sort is found within.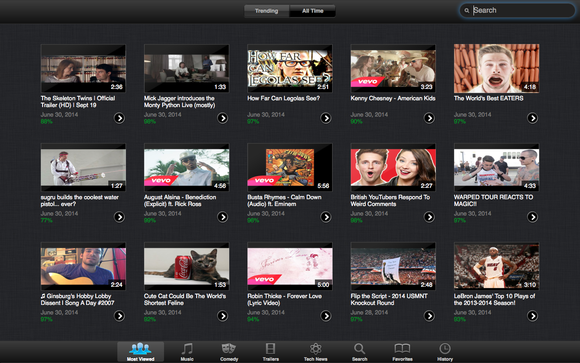 Bottom line
Play+ seems targeted more towards the casual browser than YouTube power users. Still, the navigational improvements make this a decent alternative for watching clips (well, some of them) on your Mac.