App Guide
If you picked up an iPhone 6 or an iPhone 6 Plus over the weekend, you're probably enjoying its larger display and refined build – we certainly are. But one thing you might have noticed is that many apps haven't yet been optimised for the bigger screens, making them look a bit blurry and busted in use. It's like the transition to Retina displays all over again, and disappointing for sure.
Luckily, most existing games look fine on the new devices, particularly when there isn't much text in play – but when you buy a brand new phone, you want everything to look awesome on it. And when it comes to games, you want ones that are really putting that extra processing power to great use.
Not all of these games are big, glossy showcase titles, but all have been optimised for the iPhone 6 and iPhone 6 Plus – whether it's tweaking the screen dimensions to fit the new displays, adding better effects or tapping into Apple's Metal graphics framework in iOS 8 to deliver faster, smoother and more detailed visuals throughout. Need games to play on your big, new iPhone? Get these!
Badland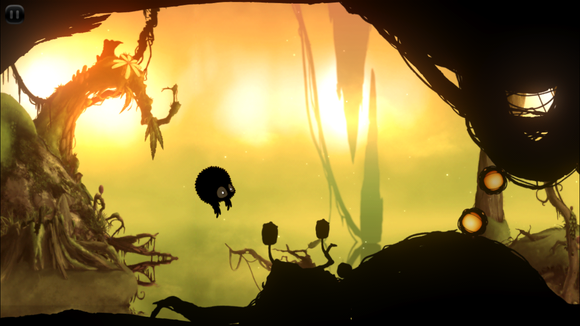 Already one of the most distinctive-looking games on the App Store, Badland ($5.99) has been updated with new visual effects for the iPhone 6 and iPhone 6 Plus. We didn't notice anything especially flashy added to the brilliant art design, which sets shadowy black creatures against dazzling, colourful backdrops (as you float through while dodging hazards), but the game simply looks spectacular on the larger screen of either device. The subtle enhancements thankfully don't diminish what was already a gorgeous game.
Plunder Pirates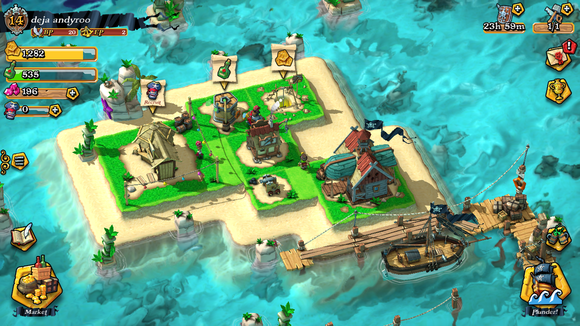 You might not expect that a Clash of Clans-esque freemium strategy game would be on the cutting edge of mobile graphics tech, but Plunder Pirates (free) from Angry Birds maker Rovio's publishing label is a staggeringly good-looking game on iPhone 6 thanks to iOS 8′s Metal enhancements. Between the shimmering water and vibrant, gleaming characters and backdrops, it's a fabulous thing to look at for a few minutes at a time while you build up your pirate island and attack other villages.
Beach Buggy Racing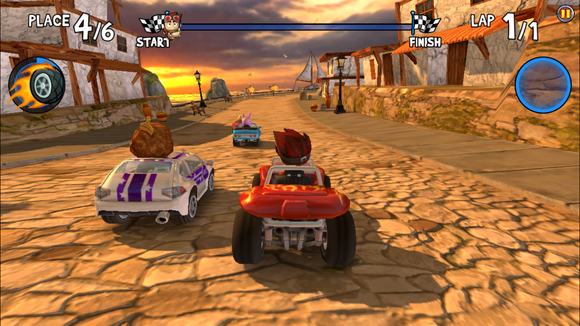 True, Beach Buggy Racing (free) may not have the built-in character appeal of a Mario Kart or Sonic & All-Stars Racing, but this free game does a good job of recreating that kind of kart racing experience on mobile. Although it has a cartoonish aesthetic, the game does benefit quite a bit from the Metal enhancements, with improved shadows and lighting on the racers and environments. The result is a smoother, more detailed racing experience overall.
Epic Zen Garden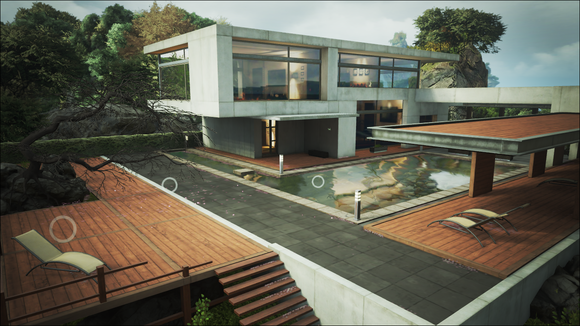 On the hunt for something that showcases the potential of your new device? Epic Zen Garden (free) isn't much of a game, but it'll serve that purpose well. Hailing from the maker of Infinity Blade and the Unreal Engine used by other top games, it's essentially a glossy tech demo that lets you wander an environment and soak in the impressive visual effects. It's a tease of what we'll start seeing in full-fledged iPhone games soon, but for now, this is a worthwhile free download.
Modern Combat 5: Blackout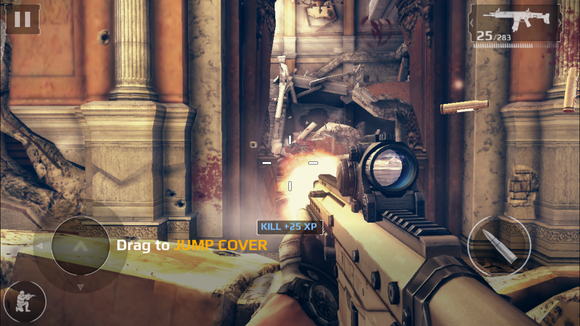 When Gameloft's latest Call of Duty-like game came out this winter, we weren't totally sold on it being the series' best entry to date – but it's still a very entertaining mobile first-person shooter, particularly if you hop online for intense multiplayer shootouts. Modern Combat 5: Blackout ($8.99) was already a great-looking iPhone game, but thanks to iOS and Metal, it's been updated to add much more detail with explosions and lighting effects (although there's a bug currently making the sky look all funky).
Asphalt 8: Airborne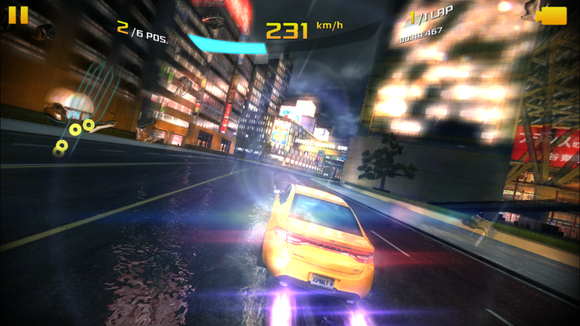 Like Modern Combat 5, Gameloft's Asphalt 8: Airborne (free) was updated to take advantage of the Metal graphics enhancements. The latest entry in the arcade racing series was already one of the best genre entries on the App Store, not to mention a pretty great-looking game, but now the visuals have been amped up with the addition of advanced graphical effects – like flaming tire treads and pouring rain in a stage that previously just showed wet roads. It's a very nice, noticeable bump.
Prime World: Defenders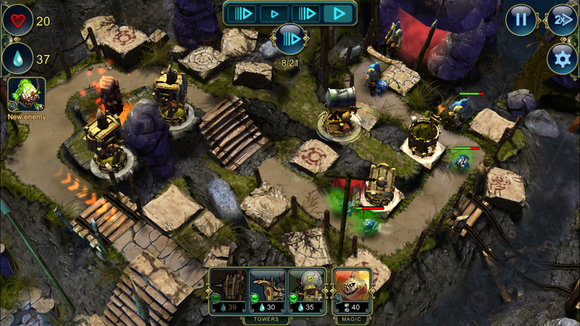 Also updated to take advantage of the Metal feature in iOS 8, Prime World: Defenders (free) is an attractive tower defence affair in which you'll plop down turrets and other offensive-minded structures along a path and try to defeat the enemies trudging towards your base at the end. It doesn't do anything terribly new or exciting with the genre, but it's free and the 3D levels and creatures all look rather nice running on the iPhone 6.
Mr. Crab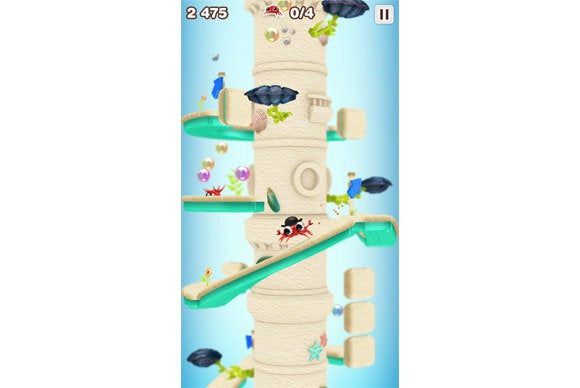 Let's be honest: Mr. Crab (free) probably isn't the game you expected when you clicked on a list of iPhone 6-optimised experiences. It's a bright and perky-looking game with simple, colourful graphics, but it's been optimised with Metal to make the game look smoother and run even better on the new iPhones. And it's a fun little one-finger game, wherein you'll tap to jump to dodge enemies and hazards as you make your way up vertical paths as the titular character.